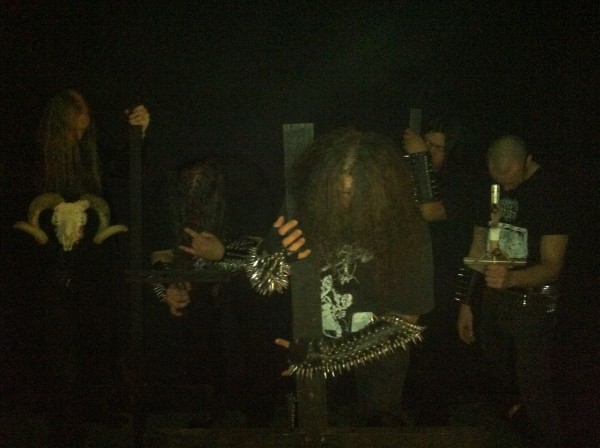 Texas subterranean death metal band Blaspherian recently announced the planned release of a new album in 2015, tentatively titled Reborn through the Black Flames of Lucifer. According to songwriter/guitarist Wes Weaver, the band has already written four tracks for the new release.

Following their triumphant Upon the Throne… of Eternal Blasphemous Death 7″, which showed the band solidfying and intensifying the doom-death style of their last full-length, Blaspherian plans to issue a split 7″ with In League With Satan on Blasphemous Art Productions and release two new tshirt designs and a new patch design.
This comes in addition to the band's tour schedule, which includes regional shows and at least one metalfest.