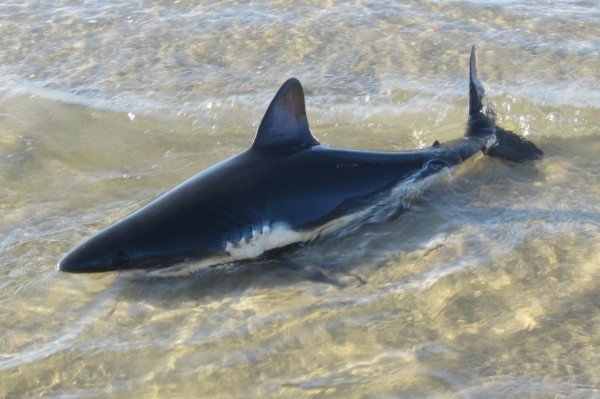 Sharks love death metal. Or so we are told by the title of the video below, part of Discovery Channel's Shark Week, but those who have watched the video have reported that instead, the poor sharks were subjected to metalcore.
This artistic and ethical travesty must be rectified immediately. Metalcore uses rock-styled repetitive song structures layered in random influences from metal and other genres, and can potentially cause these sharks to experience existential fatalism. Death metal, on the other hand, knits together disparate riffs into a nihilistic narrative of denial of human illusion. Sharks do indeed like death metal — many of them participate in the comments on our posts — but are, like all good things in nature, opposed to metalcore, nu-metal and other "modern metal" excremental distractions.
Luckily, Discovery Channel is interested in the ethical side of this equation:
To contact the Ethics Hotline in the U.S. and Canada, please dial (800) 398-6395.

Outside of the U.S. and Canada, please dial +1-800-398-6395 and use the appropriate toll-free access code listed below.
In addition, you can contact Discovery Channel online through their Viewer Relations page.
Tags: death metal, discovery channel, shark week