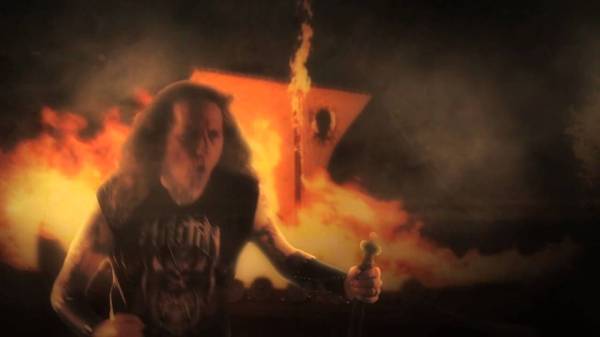 A forthcoming journal on folk-metal, mostly in the pagan metal and viking metal sub-genres, requests that those with essays on the topic submit them for publication next year. The journal focuses on metal bands who use traditional musical instruments, lyrical references to customs and mythology, allusions to traditional culture, or displaying of cultural imagery in performer attire and artwork.

Folk-metal refers to the style of music that arose in the 1990s in Europe which consisted of "fusing traditional or folk music with heavy metal music forms." The journal lists a number of bands from the power metal, black metal and death metal genres who qualify under this style:
Skyclad (England), Cruachan (Ireland), Finntroll (Finland), Skyforger (Latvia), Amon Amarth (Sweden), Amorphis (Finland), Falkenbach (Germany), Waylander (Ireland), Svartsot (Denmark), Metsatöll (Estonia), Empyrium (Germany), Mägo de Oz (Spain), Silent Stream of Godless Elegy (Czech Republic), Korpiklaani (Finland), Mael Mórdha (Ireland), Alkonost (Russia), Balkandji (Bulgaria), Dalriada (Hungary), Lumsk (Norway), Týr (Faroe Islands), Ensiferum (Finland), Celtachor (Ireland), Eluveitie (Switzerland), Elvenking (Italy), Primordial (Ireland).
Interested writers must submit a 300-word abstract and short biography of 50-100 words to to the editor, Dr Jenny Butler at j.butler@ucc.ie and cc. to butler.Jennifer@gmail.com by November 10, 2014. The final essays must be 4,000-7,000 words and will be due by June 1, 2015.
The journal suggests the following themes as a topical starting point:
Folklore, song lyrics, and cultural identity
Neo-pagan worldview of the bands
History of the genre, participants and events
Indigenous religion and mythology
Political and/or nationalistic agendas
The concept of homeland
The representation of deities and mythological beings in songs
Heroic elements
Fantasy literature
Nature, landscape and sacred sites
Tags: Black Metal, death metal, folk metal, metal academia, Mythology, power metal