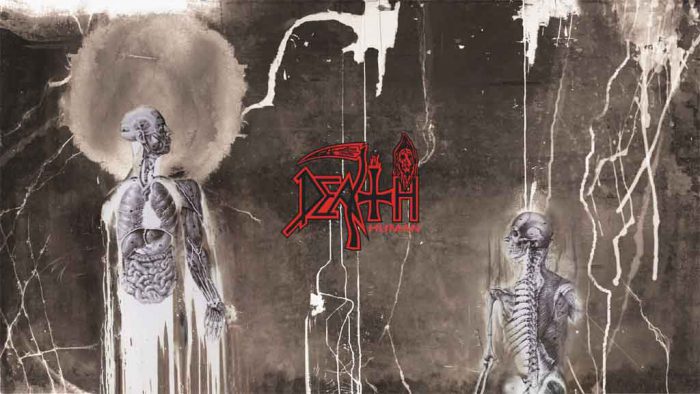 A trio of Australian PhD researchers recently shared the results of an ambitious case study on death metal listeners.  The project, titled "Who Enjoys Listening to Violent Music and Why?" (Thompson et al., 2018), aimed to determine if there were personality differences in fans who enjoyed death metal and if lyrical content that involved inducing harm or death to individuals had any effect on the listener's experience.  Examined were possible differences in emotional stimuli between death metal fans and non fans, genders, and participants who either were or weren't given a lyric sheet.  The publication indicates findings similar to earlier studies that measured emotional reaction of music and personality bias as stated:
These findings are consistent with evidence that personality mediates preferences for music (Rentfrow & Gosling, 2003; Vuoskoski & Eerola, 2011a, 2011b) and that, conversely, music preferences communicate information about one's personality (Rentfrow & Gosling, 2006). Rentfrow and Gosling (2003) examined the structure of music preferences, as well as the association between personality and music preferences. They used exploratory and confirmatory factor analysis to reveal that music preferences revolved around four major types of music: Reflective and complex (classical, jazz, blues); intense and rebellious (alternative, rock, heavy metal), upbeat and conventional (country, pop, religious), and energetic and rhythmic (hip-hop, rap, soul, funk, electronic, dance). Preferences were also dependent on personality variables. For example, people who preferred intense and rebellious music – including heavy metal – tended to be open to new experiences, considered themselves to be intelligent and athletic, and showed no signs of neuroticism or disagreeableness.
The findings are fascinating and the case study is certainly worth the read.  Ultimately, the researchers conclude that death metal elicits a profoundly positive emotional response amongst fans despite generating a much different reaction from non fans.  According to the study, fans of death metal feel an incredible sense of empowerment, joy, and peace (in that order).  Non fans, meanwhile, were doomed to a troubled experience:  tension, fear, and anger topped their emotions.  Regarding the participants that had lyrics presented, the fans were apathetic to the content, while non fans were disturbed and struggling to comprehend the moral narrative.
Death metal is a truly unique and exciting creature; an unwelcoming habitat to the casual listener yet the enshrinement of a true paradise to those who can survive its savage climates.  There truly is no form of music eliciting such polar opposites in listening response.  My only gripe with this research is the misconception that death metal can be encapsulated in a single listening experience.  The study cited Cannibal Corpse as the source music, but would the poetic workings of Demigod or Demilich have pended different listening results?  Would the catchy melodies of Dissection or Necrophobic have had a different effect despite the vicious lyrics?  Classifying death metal as a single genre can be undermining, as it can be literally any genre of music from classical (e.g. Morbid Angel) to jazz (Cryptopsy) to punk (Hellhammer) to blues (Entombed) to virtually anything.
In any case, I highly recommend this study and commend the researchers for putting the time and money into clinical research of the genre that Death Metal Underground has for decades been deconstructing philosophically.  _______________________________________________________________________________
Thompson, W. F., Geeves, A. M., & Olsen, K. N.   Who enjoys listening to violent music and why?
Psychology of Popular Media Culture.
Accepted January 26, 2018.
Who enjoys listening to violent music and why? (PDF Download Available). Available from Researchgate [accessed Mar 07 2018].
Tags: cannibal corpse, clinical research, cryptopsy, death metal, emotion, empathy, entombed, hellhammer, intelligence, morbid angel, music, psychology, Researchgate, William Forde Thompson