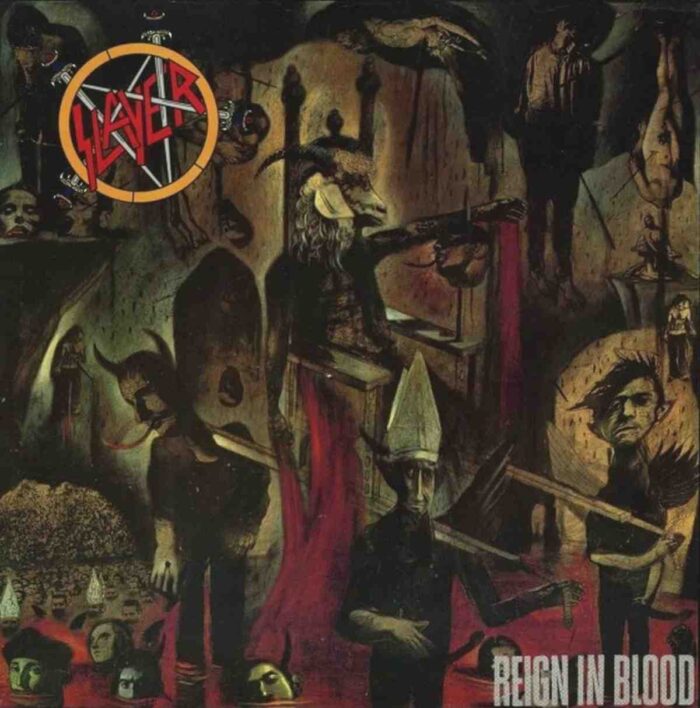 Death metal, like heavy metal itself, merged from murky origins that shoveled many influences into more of a classical style of through-composed music based on phrase and not harmony with vocals, basing the music around the guitar as a lead instrument, adding in lyrical tropes from Romantic poetry.
Since its inception, this approach has produced both revulsion and a strange addictive compulsion in the normie audience who secretly know that they live in a consensual symbolic hallucination arising from social pressures, and both crave and fear what exists outside of it.
In this way, metal provokes the question at the center of our switch to Abrahamic religions and morality, which asks whether we see the divine as a part of nature or a humanist opposition to it. The pagans saw nature as having its own law and humanity as subordinate to it.
Humanism makes people both selfish and self-destructive because by denying the patterns of nature, humans make themselves into isolated little worlds which encourage self-worship but demand reality-denial, which leads to humans doing what is illogical and damaging or destroying themselves.
Reign in Blood solidified the death metal movement that began in nascent form three years earlier with bands like Bathory, Hellhammer, and earlier Slayer pushing toward a mythological-historical view of humanity and a musical style that made ugliness into cryptic and esoteric beauty.
This showed us a philosophical shift in humanity. Normie music tried to be harmonious and edgy, but metal pushed beyond that into a primitive but realistic worldview, creating a sense of adventure that had become lost in the safety and uniformity of consumer society.
At a time when most music was becoming more navel-gazing and trivial, Slayer launched its audience into a world beyond what was being talked about in social groups or the media. They revealed the nature hiding beneath the chrome, pro-printed signs, endless rules, and easy money.
Clocking in at a bare half-hour, Reign in Blood sandwiches brutal hardcore-style fast and pummeling tracks between two epics, "Angel of Death" and "Raining Blood," taking listeners on a wild ride through a world outside conventional morality and bourgeois materialism.
As a grimoire of technique, it became canon for the new death metal bands who practiced similar chromatic and angular riffs, epic song structures, and occasional use of melody to highlight themes which would emerge over the course of each song.
We live in the world that Slayer created, and we owe it to the future to carry on the spirit of this timeless and commanding release.
Tags: death metal, slayer, Speed Metal