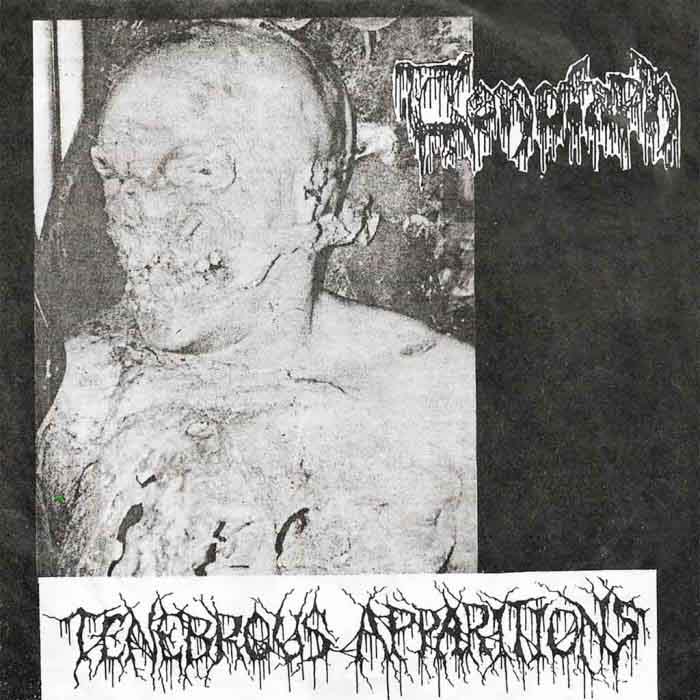 Legendary Mexican old school death metal band Cenotaph re-issued its classic demo "Tenebrous Apparitions" this week in digital format so that new waves of metal aficionados can bathe in its doom-laden morbid glory. During the early 1990s, this band explored a style of basic riffs in journey-oriented compositions and defined a national sound for Mexico.

Tracklist
Repulsive Odor of Decomposition (5:48)
Larvs of Subconscious (4:01)
These tracks, later to appear on Gloomy Reflections of our Hidden Sorrows in 1992, show the band sketching out what would eventually become its idiosyncratic and enigmatic sound.
Tags: cenotaph, death metal