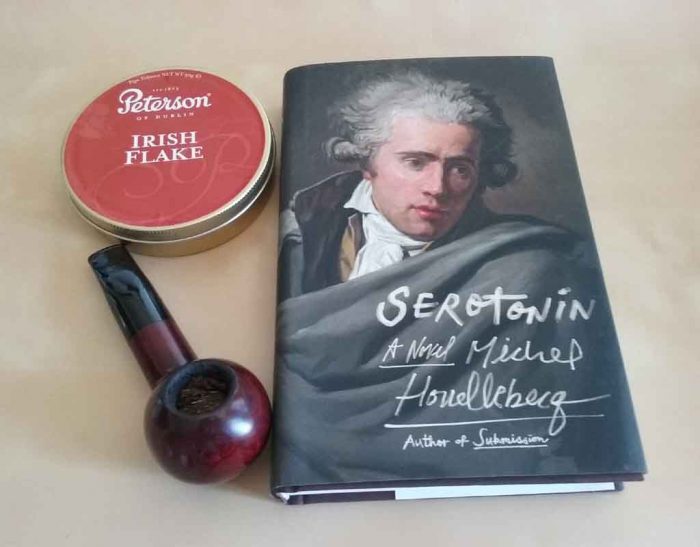 People generally split into two groups: those who want an external order so that they can focus on their inner refinement, and those who want no external order so that they can avoid self-actualization. The former like tradition, where the latter detest it, and claim the former just repeat the past out of fear of the new.
When it comes to pipe tobacco blends, we see the same division. Some constantly quest for the "new," while others look for the best of the old and cellar as much of it as they can. With blends around today that vary from two centuries to two weeks of history, there are plenty of options.
Irish Flake appealed to those who like the subgenre of old-school UK flakes. These tend to use stronger smoke-cured leaf alongside Virginias, hot-pressing the two to crush the cells in the tobacco leaves and release many of the chemicals that impede nicotine absorption. These flakes tend to be strong and flavorful, but not excessively sweet. Instead, their Virginia trademark sweetness emerges from within a richer and varied flavor.
Peterson — made by Scandinavian Tobacco Group (STG) — has been re-tooling its blends of late. They had to rename Irish Oak to Irish Cask because new EU rules disfavor tobacco which names a plant but does not contain or taste like that plant, or at least this is what pipe lore holds.
Taking advantage of the upheaval, Peterson/STG has made some intelligent changes. They dropped the amount of mixed-berry flavoring on University Flake, for example, and may have reduced the amount of rum and honey topping on Irish Cask. Both of these are intelligent moves, if proven to be true.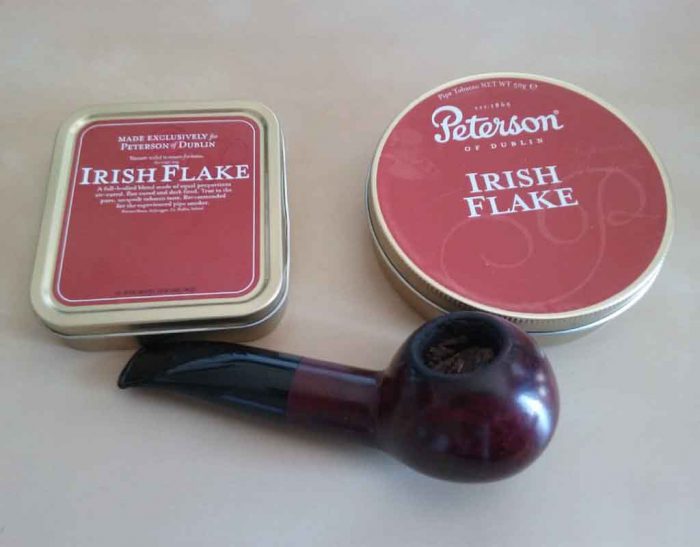 On the other hand, they also changed Irish Flake. The new flake is shorter, incorporates more bright Virginia, and instead of the old anise-heavy topping, favors the same mixed-berry madness that anoints University Flake. Mixed with the rich flavors of dark-fired Kentucky Burley used in the flake and anise, this produces a berry-and-cola style flavor, much like the soft drink "Dr Pepper," which with the sweetness of the new blend of Virginias, makes this an entirely different flake.
Much as the new Royal Yacht favors Lane 1-Q over its old Empire topping, the new Irish Flake leaves behind the UK flake formula in favor of something more like Orlik Old Dark Fired, a sweet soft flake which leads the market (along with Orlik Golden Slice) because it is, well, sweet and easy to smoke.
In contrast, the longer flakes of the old Irish Flake have a darker flavor that more emphasizes natural tobacco with an anise overlay, and those require a bit more effort to smoke and enjoy. The new Irish Flake is quite good for what it is, and quite good as a flake, but it has lost something of tradition and of the intensity of those older-style flakes.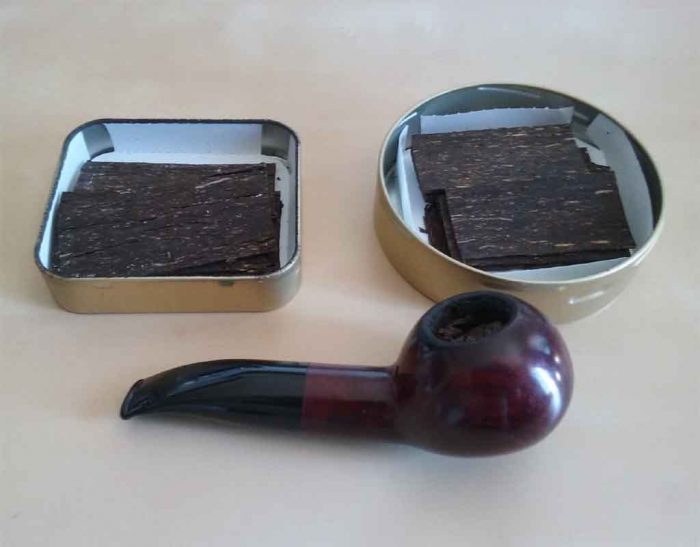 Those of us who enjoy UK plugs and flakes tend to do so for the same reason that we enjoy English blends with Latakia: the UK tended to take different things, combine them into something new, and then refine them into a flavor that on the surface was gnarled and off-putting, but underneath, complex enough to enjoy smoking all day long.
While most people think they want sweet, mild, and smooth blends to smoke all day (the elusive "all-day" smoke that industry pursues in a time when most people cannot smoke all day, or anything like it, because workplaces are hostile to smokers) the blends to which we return tend to be the idiosyncratic and challenging ones because one can pop these little flakes in the pipe contentedly, knowing that no smoke is quite like the others.
In the same way that Capstan Original Navy Cut delights with its shifting mixture of bright and orange Virginias, Irish Flake buried a wide range of flavors within the outer shell of smoked leaf. Now, that is no more. One wishes that Peterson/STG had merely forked off the new flake instead of adulterating the old.
Tags: irish flake, peterson, pipe tobacco, scandinavian tobacco group, tobacco