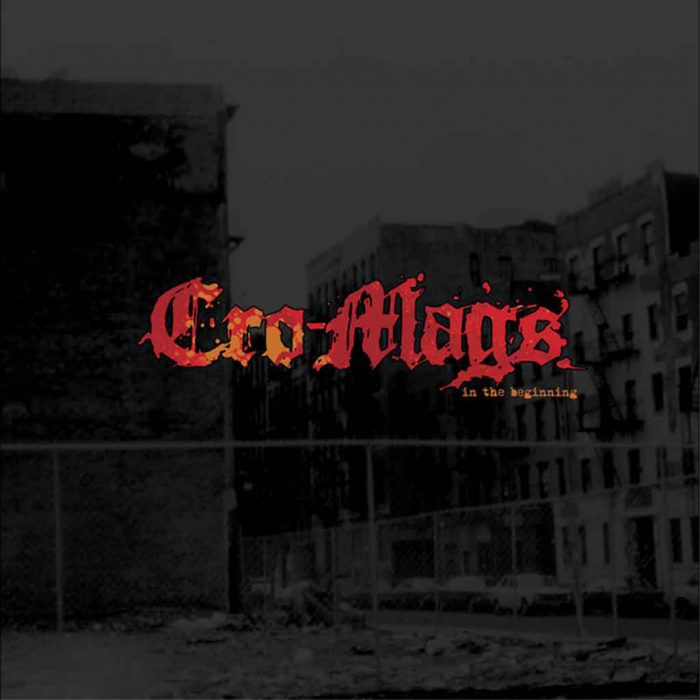 From Mission Two Entertainment (the successor to Tony Brummel's Victory Records) comes the first Cro-Mags album in two decades, featuring the new lineup of Harley Flanagan on bass/vocals, Garry Sullivan on drums, and Rocky George and Gabby Abularach on guitars.
The label writes:
New York Hardcore legends, CRO-MAGS, will be releasing their first album in 20 years on June 19th, 2020 with Mission Two Entertainment. The long-awaited full-length, In The Beginningg, is being praised by Down For Life as, "incredibly intense, literally dripping with anger", and "riveting hardcore from hardcore greats", by the LA Times.

Pre-order packages for In The Beginningg are available today and feature all-new CRO-MAGS merchandise including t-shirts, hoodie, crewneck sweatshirt, longsleeve shirt, anorak windbreaker, 3/4 sleeve baseball shirt, embroidered hat, leggings, sweatpants, and more. In The Beginningg will be available as a digipak CD, limited-edition colored vinyl with gatefold packaging, and limited-edition colored cassette tape. Visit the new Mission Two Entertainment Online Store to place your pre-order now!

CRO-MAGS –In The Beginningg [Gatefold LP] first pressing information:
• Yellow, Orange, and Black Starburst (/200)
• Transparent Orange with Yellow Splatter (/500)
• Orange Crush (/1,300)
• Yellow (/200) [Revelation Exclusive Color]
• Ultra Clear with Orange and Yellow Splatter (/300) [Indie Retail Exclusive Color]

CRO-MAGS –In The Beginningg [Cassette] first pressing information:
• Yellow (/75)
• Orange (/125)
Six tracks from the Don't Give In and From The Grave EPs released last year, plus six new tracks ("No One's Coming," "The Final Test," "One Bad Decision," "Two Hours," "Don't Talk About It," "No Turning Back," and "There Was a Time") comprise this CD, which can be acquired through pre-order from the label.
Tracklist
Don't Give In
Drag You Under
No One's Victim
From the Grave
No One's Coming
PTSD
The Final Test
One Bad Decision
Two Hours
Don't Talk About It
Between Wars
No Turning Back
There Was a Time
Tags: cro-mags, Hardcore, Hardcore Punk