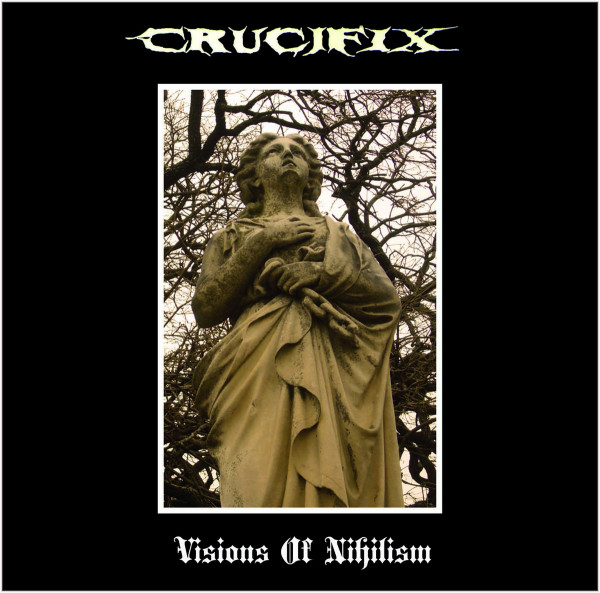 Texan death metal band Crucifix released multiple demos during the early 1990s which showcased the band's development of percussive death metal into an artistic voice instead of participation in a trend. Like many other neglected bands who were ahead their time, the band never released a full album. Those who desire a collection of the band's original material can now obtain it through the efforts of Dark Blasphemies Records.
Visions of Nihilism displays the blueprint for the sub-genre that came into fruition along with bands such as Suffocation and Baphomet. By relying on bursts of energy that emanated from palm-muted guitars, which alternated with structured rhythmic variations of tempo, Crucifix simultaneously achieved a morbid atmosphere and created forward motion by extending and contracting the components of a song, like a slinky falling down into a dungeon.
Dark Blasphemies released this compilation of demo material as Visions of Nihilism in homage to the name of the the band's planned but unrecorded album. An enjoyable return to death metal's spirited and threatening years, the CD can be picked up from Dark Blasphemies Records' bandcamp page for €6 (around $8).
Tags: crucifix, dark blasphemies, death metal, percussive death metal