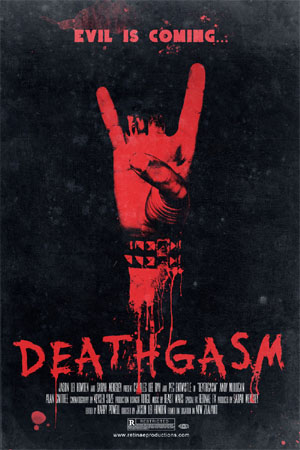 Some time ago we wrote about Deathgasm, a death metal themed horror film which is attempting to get the most Facebook "likes" to get $200,000 of funding so it can be made.
Thanks tot he many metalheads out there clicking away, the movie made it into the final round of competition for funding. This pits it against a dozen other competitors, with the most popular option (determined by Facebook likes) winning the funds.
Naturally, this means that Deathgasm still needs your clicks, so if this fits your agenda head on over to the Deathgasm project page and click the Facebook "like" icon in the upper right corner.
Tags: death metal, deathgasm (film), horror movie