Demilich is making patches according to a post mastermind Antti Boman made on their Facebook page:
funny /ˈfʌni/
adjective: causing laughter or amusement; humorous.

Well, it's not the time to be funny today. It's time to be /ɪnˈfɔːmətɪv/. You thought I've spent all my summer stalking you in the Internet. Yes, I've been doing that intensely, but I've also somehow managed to order some Demilich patches. Here's a teaser of what's coming.

1) Logo patch. Embroidered, iron-on, merrowed border. A tad smaller than The One And Only First Patch: 10 cm x 7.5 cm
2) Nespithe original cover art patch. Printed, iron-on, black merrowed border (not shown in this image from the factory, but will be in the final version). Size 8 cm x 8 cm
3) Classic Adversary backpatch. Printed, trapezoid (in the final version), black merrowed border (in the final version). Size: 30 cm x 35.5 cm. In the final version.

These are the first three patch styles that will be available within two weeks. If they start selling, I have other ones coming, too. I'll also publish the results of the patch poll then, as promised.

So, please get back to not-breathing while waiting, and enjoy the rain.

Yours,
Antti Boman, also The Head of "Summerly Apathy and Heavy Usage of Words Too and Also" Section at Demilich HQ, too

#Demilich #patch #backpatch #embroideredpatch #printedpatch #OldSchool #DeathMetal #OSDM #also #FinnishDeathMetal #OSFDM #FinnishMusic #too
Stay tuned desperate fans who want to plaster your battle jackets, vests, and back packs in Demilich patches to show your love and give them your money.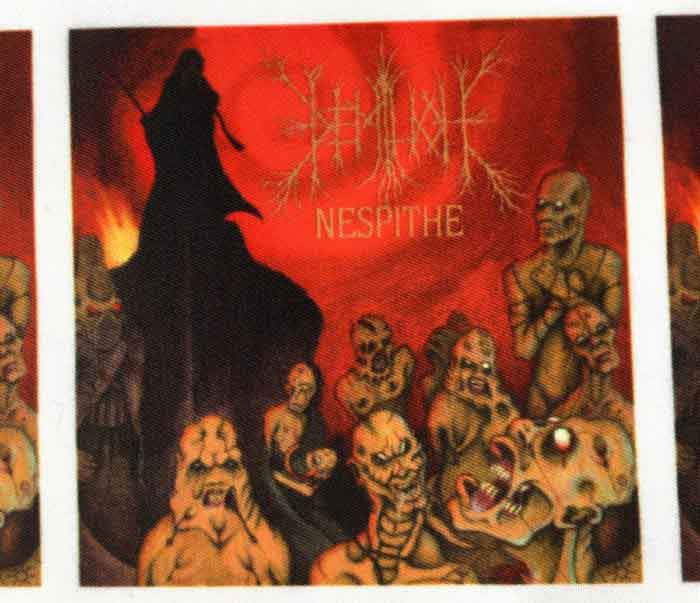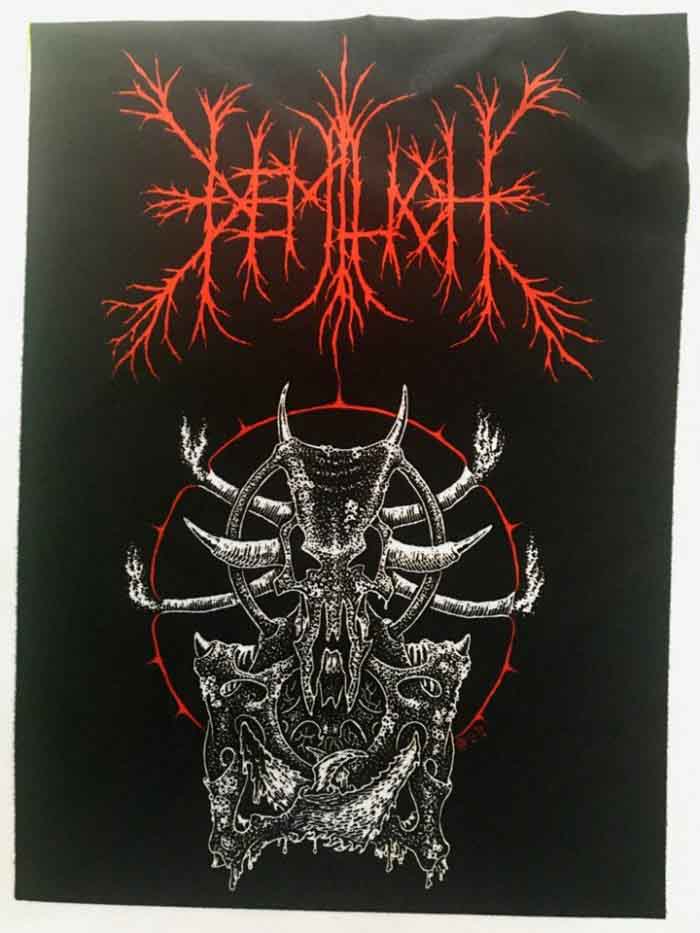 Tags: death metal, Demilich, Finland, Finnish Death Metal, merch, merchandise, news