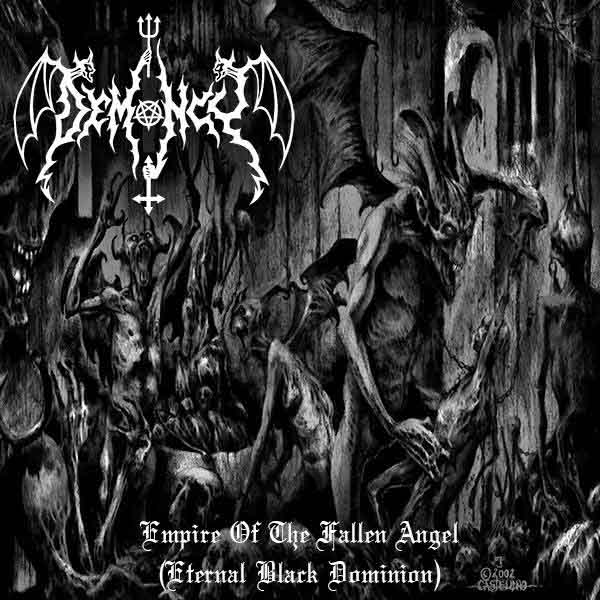 Musicians who go back and improve former works get all respect from me. For example, Godflesh re-imagining Love and Hate as a dub album, or even the recent Nausea re-working of demo-era material. Demoncy — long the reigning black metal band from the United States — announced the re-issue of its fourth album as Empire of the Fallen Angel (Eternal Black Dominion) which will see release on Forever Plagued Records in 2015.
This re-issue follows the new version of Joined in Darkness which will be available March 9, 2015 on both gatefold vinyl and digipack CD with an inverted cross booklet layout. Where that album was remastered, Empire of the Fallen Angel was re-recorded by Ixithra during 2013-2014 and may be substantially altered from the original.
Tracklist:
1. Invocation To Satan
2. Risen From The Ancient Ruins
3. Scion Of The Dark
4. Eternal Black Dominion
5. Sepulchral Whispers
6. My Kingdom Enshrouded In Necromantical Fog
7. The Enchanted Woods Of Forgotten Lore
8. The Obsidian Age Of Ice
9. Night Song (Apocalyptic Dawn)
10. Empire Of The Fallen Angel
11. Shadows Of The Moon (The Winter Solstice)
12. Warmarch Of The Black Hordes
13. The Ode To Eternal Darkness
For more information, see the Forever Plagued Records website.
Tags: Black Metal, demoncy, forever plagued records, ixithra