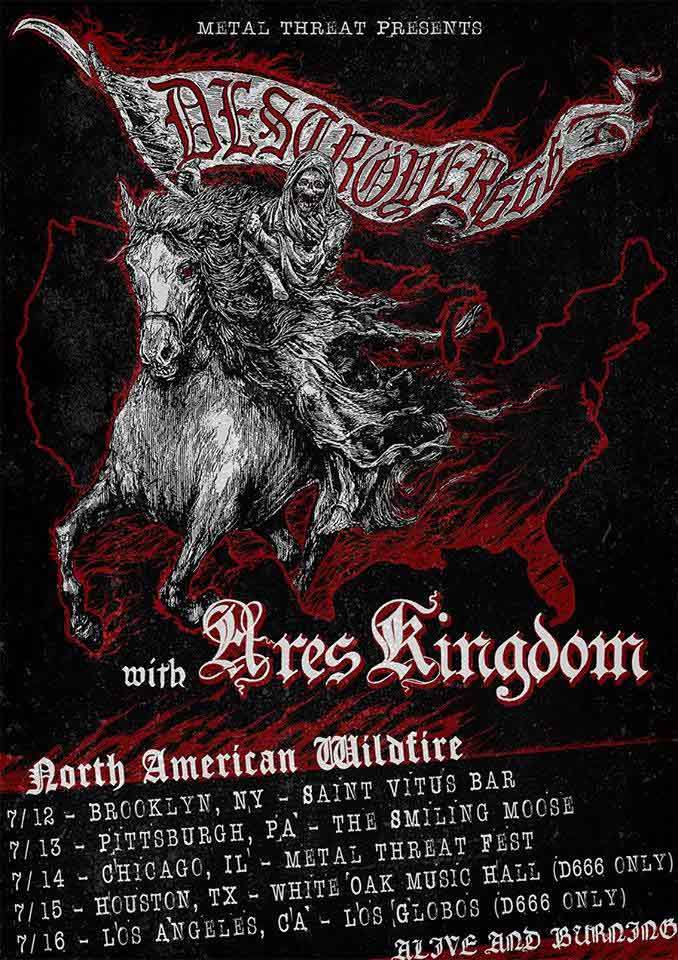 Deströyer 666 have announced a short North American tour supported by Ares Kingdom.
Fans of black/death/speed metal and Order From Chaos should be sure to check this out given Deströyer 666's cancellation of some recent festival dates.
Destroyer will be Alive and Burning thru Nrth Amerika this July with Ares Kingdom.
The wild fire continues
Hail and fkn Thrill !!
Tags: ares kingdom, beer metal, Black Metal, death metal, destroyer 666, news, Speed Metal, tour, tour dates, upcoming tours, US tour