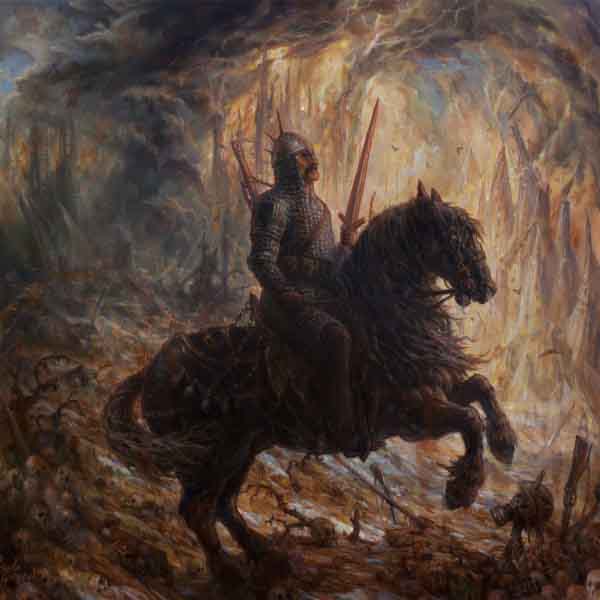 The sheer power of war comes alive in the third full-length from New Zealand warriors Diocletian, Gesundrian. The name Diocletian comes from the Roman emperor of the same name who waged what came to be known as the Diocletianic Persecution, which was the final and most severe attack on Christians in the Roman Empire. This band carries on the tradition of hatred and violence from those ancient times in the ferocious Gesundrian.
Not unlike similar acts such as Angelcorpse, Diocletian crafts war metal band but delves into more chaotically melodic construction rather than remaining a cookie-cutter clone of the Canadian bands. Gesundrian thunders forth with a dirge-like riff that builds an intense ardency, like sadness warping into anger, and progresses into a violent and powerful stampede of riffs throughout the entirety of this album like hordes of horseback warriors in the midst of battle.
While not offering anything fundamentally new, Gesundrian maintains the warlike spirit of metal, musically, lyrically, and structurally. For those who crave the invigorating dangers of ancient times, this is a work for you. Sound the drums of war: Diocletian approaches.
https://www.youtube.com/watch?v=MQEI2kMdGr0
Tags: angelcorpse, Black Metal, blasphemy, diocletian, War Metal