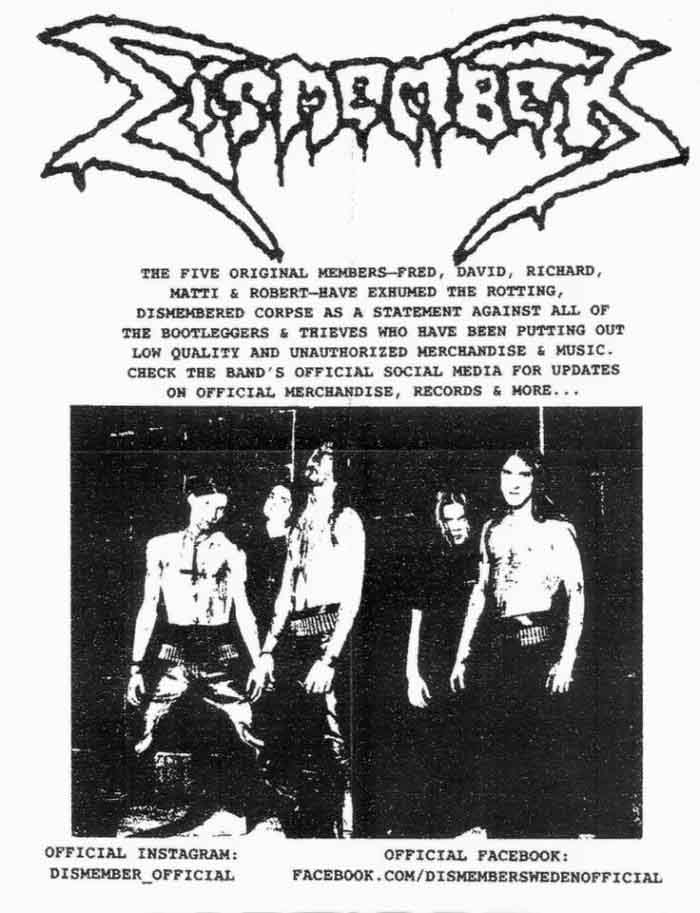 Dismember have started their own imprint, Sickening Arts.
Sickening Arts will release official merchandise and reissue Dismember's back catalog. This is a welcome move given the flood of atrocious bootleg shirts that fall apart after one wash and the ridiculous prices that used LPs and CDs of Like an Ever Flowing Stream with the original, not slammed mastering go for on the secondhand market.
Dismember has also started up their own Facebook page and Instagram accounts run by the original members. They request that if you have any hi-quality scans of anything related to Dismember (music, flyers, shirts, photos, etc), please share them with the Dismember Facebook via private message.
Tags: carnage, death metal, Dismember, news, Sickening Arts, Swedeath, Sweden, Swedish Death Metal