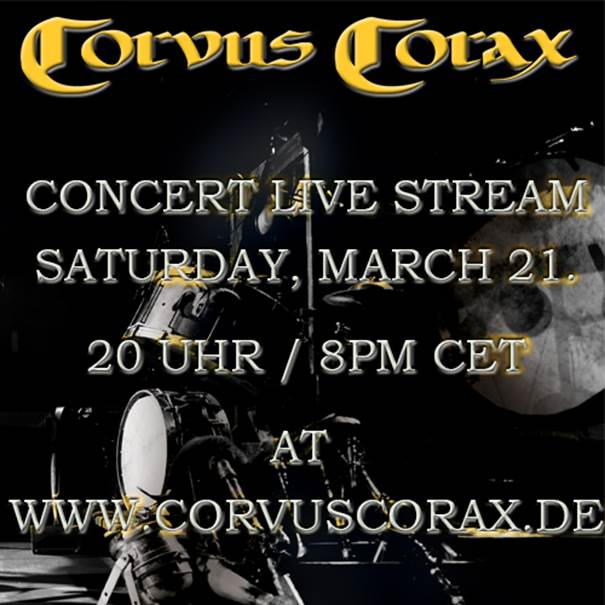 As the world shuts down because of the COVID-19 pandemic, German medieval necrofolk band Corvus Corax have opted to stream a live performance through the internet so people can attend from within their shelter-in-place auto-quarantine nests.
A statement from the band reads in part:
Corvus Corax have international bookings every year, this year festivals in Czech Republic, France and Italy have already been cancelled. Nobody knows what the future is going to look like.

We, our families and our crew, depend on these shows and the cancelled concerts are already threatening the existence of musicians and crew.

Even if we are not allowed to meet in the world out there, we want to perform for our fans anyway!

Therefore, we are planning a virtual live performance. It will be streamed and your donations are welcome.

We can guarantee a high broadcast quality as we get free support from two film professional friends. They will assist us with the recording and streaming of the live performance. We have also secured a rent-free event space near our studio.
The band later added that the show would not be live, but on tape, but still streamed at the same time via the band website and YouTube:
Due to the concert current Corona situation we have decided to postpone the video production. To be on the safe side we taped the show yesterday.
The live performance will be streamed on Saturday, March 21, 2020 at 8:00 PM CET (GMT +1) and can be viewed at the Corvus Corax website.
Tags: corvus corax