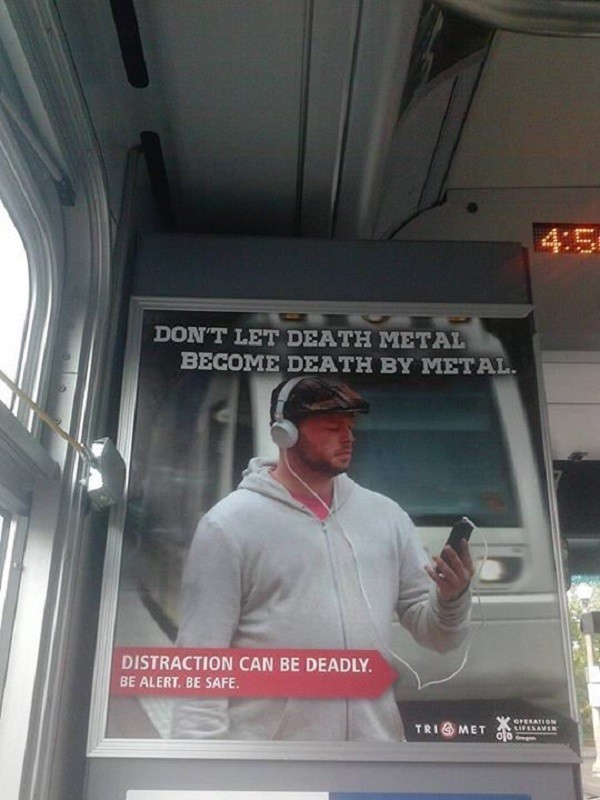 Oregon transportation authority Tri-Met is running a series of ads on billboards and posters warning people against the problems of distracted pedestrians, especially those lost deeply in their MP3 players. The campaign includes the above amusing reference to death metal, "Don't let death metal become death by metal," although both sound pretty cool to us.
This is not Tri-Met's first mention of death metal in its public campaigns. It also shows up in writings about riders. If anything, this suggests the Tri-Met people are at least aware enough of death metal to deserve more of it in their lives.
Lady on my bus wearing cute pollyanna dress, white rights, black penny loafers and blasting what sounds like death metal.
If you feel a need to spread some of the death metal awareness, consider contacting Tri-Met by sending a copy of Deicide Legion to this address:
Tri-Met
Attn: DEATH METAL
701 SW 6th Ave
Portland, OR 97204
(503) 238-7433
Tags: advertising, death by metal, death metal, tri-met