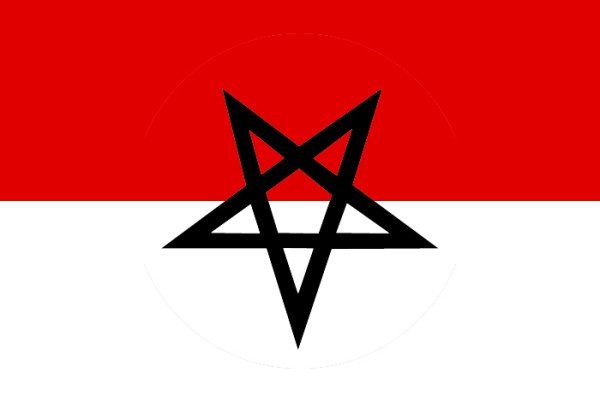 Who am I to criticize wide and frequent use of technology? It has brought great benefits and much landfill, as well as seeming to fill our time with activities that are both "work" and "fun" at the same moment. It has made life easier, and made the list of stuff to do longer. I suppose it is a mixed bag.
In general, I am fond of MP3s. "Try before buy" provides a great principle for buying music that in theory would lead to the rejection of the usual stuff and embrace of the distinctive and elevated. This would (again, in theory) give consumers better music and give small bands a chance against big industry bands.
In practice, people simply become overwhelmed with the sheer amount of stuff, which spams their brains, and thus they download a ton and a half of metal and listen to all of it once, which leads to the conclusion that it is all about the same in value. In turn, that causes them to stop worrying about quality and to download anything above "barely acceptable" and put it on their playlist. This favors the big industry, which can use its advertising power to overwhelm those spammed brains and so people go back to the 1980s condition of buying whatever is advertised and ex post facto finding a way to like it.
So, maybe MP3s are not the savior of the music industry. And a relatively recent Abigor interview raises another point: MP3s ruin our appreciation of the album as a whole as if it were a communication from a band to its audience. Instead, we are awash in easily queued and listened music, which by reducing our effort in hearing it reduces our ability to perceive it.
[E]verything should be viewed as one piece of art, not just the sound that's coming out of a studio in whatsoever form, be it vinyl, CD, a file (originating "from the connection in the wall", that's the horizon teenagers have these days.

They don't care and they're not as informed as we were – when we liked certain albums back then we knew the lyrics, could draw the logo and knew every dot on the cover or who was in the thanx list. Today it's about a track in the MP3 playlist only, albums matter less and less). An MP3 player can't capture, it simply isn't, such a piece of art. People tear individual tracks out of the album context to an MP3 playlist and the music looses it's meaning and also it's value.

How much is such an MP3 worth? Nothing. And therefore people lose respect of the artist's work as well. They forget that this soundfile actually has a history full of sweat and blood, and quiet some people put in a lot of money before the first cent comes back from sales, all this seems like a long lost echo when I hear people talk about their MP3s. People that talk about their record collection have a different access.
All of this reminds me of the "bad old days" before the internet and underground alike when people heard new stuff on the radio and listened to that without even thinking there might be an option. The same four companies owned every radio station in the major cities, and the same six labels owned everything played by those radio stations. Not much has changed, except that what is driving people to that same old stuff is the vast amount of musical spam coming out in MP3 format designed for people who cannot tell the difference between plausible and mediocre music.
Tags: Heavy Metal, industry, mp3s, radio