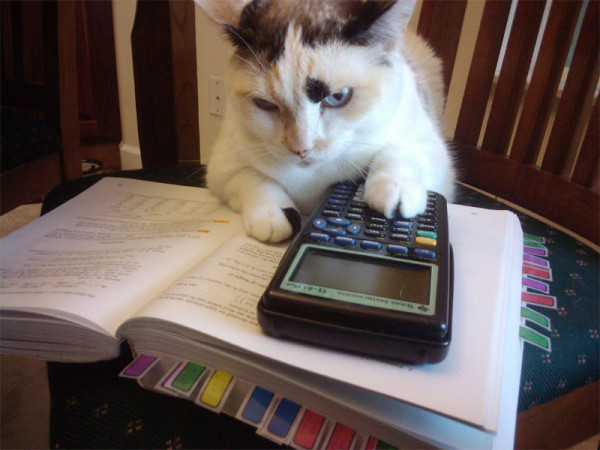 If you want to promote your band or label, you are going to send out your promo among a stream of others as an Electronic Press Kit (EPK) or Digital Promotions Kit (DPK) which mean roughly the same thing. Here is how to do it well.
Your kit should contain:
Name and description:

We are skimming quickly through a thousand emails on the receiving end of your press kit. Please give us a clear band name, album name, and factual description that tells us what it sounds like and what it does well. Spare the word salad of mystical adjectives and promises, since every press release has those now.

Band Name - Album Name
Country, Label, length (year)

Exploring the New Wave of Traditional Death Metal, Band Name writes hard-hitting riffs and assembles them into songs where each riff relates to the theme of the song and the other riffs. Exploring this ancient genre, Band Name finds new riff-forms and song topics, expanding the genre for an enjoyable but vicious listening experience.

In my professional view, more words means more lies. Spit out the skinny in a paragraph. We do not need to hear how the band formed in a public toilet outside a bail bondsman in Cleveland during a thunderstorm, or the past releases from the band. We will read your links.

One-click sample track:

Place a link to the BandCamp, Rumble, SoundCloud, Odysee, BitChute, Vimeo, or YouTube video here. One track off the album will do great. Those receiving your mail are going to do a thirty-second sniff test to see if your material fits our audience. If that passes, we will then move on to listening to the rest.

Streaming album:

If you do not want to use one of the watermarking services (Haulix, PromoJukebox) use an unlisted directory on your Google Drive, DropBox, or SoundCloud. This should not require us to do anything but hit the link and start listening. Logins and downloads are at the next part of this press kit.

Album download:

If a reviewer really likes an album, on a personal or professional level, this person may grant you access to the holy grail: adding it to their own playlist, whether streaming (Spotify) or downloading files to play on their personal MP3 player. This means the name will be kept current in their minds, and they will mention it to others; word-of-mouth references within those active in the community have more weight than any other promotional activity.

Some suggestions for MP3 archives follow, not so much to be anal and controlling but because most people do them wrong. I have a playlist full of MP3s labeled "File 7" and "Track 9". IDv3 tags make a big difference, as does having a folder that a reviewer can drag and drop from an archive to a stash and from there to the playlist.

Links:

The above should take up relatively little space. Now you can link to thinks instead of taking more more space. I would suggest:

Band website.
Bandcamp or other streaming and merch site.
Band biography (even if on band website).
Media area with big-ass pictures for reviewers to download and use in reviews, sans watermarks.
Label website.
Any related projects that band members are involved in, even if it is just a charity for lost echidnas who need scale oil in the Ontaria, CA area.

As always, fewer words is better. "Band Name Biography" is a better link than "The Fascinating Story of How We Met, Forged Metal, and Crossed Spears." I already know the label name, so "Metal Label" is a better link than "The Occult Conjurations and Industrial Sounds of Metal Label." Similarly, "Band Name Bandcamp" makes more sense than "Stream our precious brilliance at Bandcamp."
I know: the above is really mean and reductionist, basically pure nihilism. With reviewers, you have to keep in mind that someone is sitting at a desk, with limited time and phones going off and idiots coming in to say the copier is out of toner, and looking at a stack of ten thousand emails.
I would not bother sending along every news item that comes across your desk. Announce your album with a promo; when you are available for interviews, send out an email with a title like "Band Name Available for Interviews 10/31 - 11/13 via phone, Skype, Zoom, or smoke signal." Anything else, save it up for a once-yearly band update where you can tell us who has left, who has joined, what label you have signed, and so on. I would send this with a single or interview: title it "Band Name Release New Song 'Pure Brilliance'" and then stack your news, links to reviews and interviews, lengthy personal statements, rehab announcements, and so on in that email.
Now consider the downloadable EPK/DPK:
Your EPK will be a zip archive containing your release in MP3, photos and a press release/biography. Each of these parts offers its own challenge.
MP3s:

MP3s should be of a decent bitrate, usually 256k or Variable Bit Rate (VBS) equivalent, and should be tagged appropriately with band name, album name and track name correct and consistent. The MP3s themselves should be in a folder within the archive named Band Name - Album Name. This enables writers to extract it completely and view the files as they write. If you are using Exact Audio Copy or a similar program, settings allow you to specific correct tagging by default. I also recommend installing Windows Media Player 11 and using the Fraunhofer MP3 codec which is superior to the LaME codec which tends to make heavily distorted music sound plastic. I use the following naming scheme in EAC:

Individual artist:

%artist%\%artist% - %albumtitle%\%artist% - %tracknr2% - %title%

Various artists:

various\%albumtitle%\%albumtitle% - %tracknr2% - %artist% - %title%

Drop that folder into a zip archive (PK is the industry standard, like Microsoft Word and MP3). This way, the reviewer can drag it out of the archive and have a Band Name - Album Name folder with all of the MP3s inside correctly named and tagged. This helps them find you again, which is what you want. Make this as brainless as smoking a cigarette and you will get more mentions, not fewer.

Press Release:

Let us be clear about the point of a press release: it is to give writers a template full of useful information that they can include in their stories and reviews. Any other purpose is suspect.

Press releases should fit the standard format:

FOR IMMEDIATE RELEASE:

Competition is Healthy Says Lemonade Stand Queen

Hamilton, New Zealand - November 12, 2012 - Increased competition in the local lemonade stand market should be welcomed, according to the operator of popular lemonade stand "Shelly's Pure Lemonade".

12-year-old Shelly Smith has been selling her home-made brand of lemonade from the footpath in front of her parents' North Street home for 18 months and has seen the highs and lows of the trade.

"Stands come and go," says Ms Smith, "but when there are more stands around the vendors are more serious. They try harder and make a better product. That gives our customers confidence and sales go up."

In recent months the number of lemonade stands in North Street has risen from three to five. Experts believe this trend will continue, with the possibility of two or even three new stands before the end of summer.

Ms Smith feels that a stable supply of lemonade will also benefit the streets' economy.

"People know that if they are thirsty, North Street is the place to come. With plenty of lemonade stands on this street it doesn't matter if some of the vendors take a day off. The customer is never disappointed so they always come back."

Shelly Smith is a sole trader of lemonade and occasional cookies. Her stand at 223 North Street is usually open weekdays after school and weekends, except when she is playing with her friends or watching a movie.

Contact:
Shelly Smith
email@example.com
233 North Street,
Hamilton,
New Zealand
Ph: +64-877-9233

###

Your official band and label blurbs should follow there. A blurb is a hundred-word summary of what you do that tells your target audience what you are.

Include full contact information for the label and promotions agency. If you include band contact information, people will contact the band, who may be busy; let your promotional people handle this. Include the biography in here, generally a paragraph or two but not more. Also useful to include are all band public sites such as Facebook where the band might post more images or information as needed.

Images should include at least the cover art and a band photo, but many bands include logos as well for use as headers. These pictures should all be large (1200px+) and in a format such as JPG with minimal compression, since JPG is a lossy format and the more you compress, the more artifacts and blur you introduce.
Most labels spend little time on getting the EPK/DPK because they want reviewers to spend as little time on the music as possible, and because the people who write the reviews the labels will republish are those who are making a personal connection with staff at the label in hopes of future hiring or collaboration.
However, in my view, that backfires. Your cronies republish your stuff. That works great until it stops, mainly because people eventually realize that your blog is a republishing platform for industry PR and therefore worthless. For a starting band or label this advice may be helpful, since you are trying to break out of obscurity and into commonplace knowledge, and you need every little boost you can get.
7 Comments
Tags: DPK, EPK, Heavy Metal, industry, labels, promotion, review