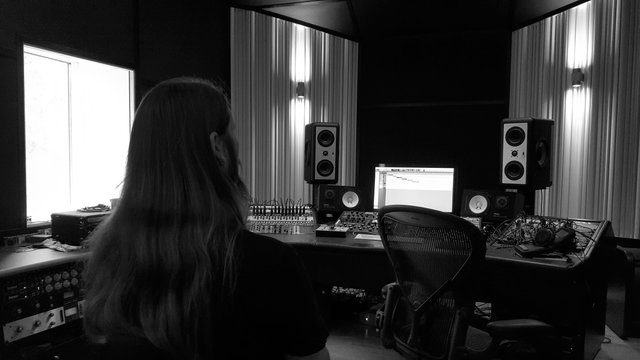 Norwegian black metal turned alt-rock band Enslaved finished mixing and mastering their as yet untitled upcoming album for Nuclear Blast Records.
Expect it to be lame. Very, very lame. So lame and boring that most headbangers will turn it off in 10 minutes or less.
It is accomplished – the Norwegian Progressive Black avant-gardists ENSLAVED have finished the recording process of their 14th full-length masterpiece and in the renowned Fascination Street Studios, Jens Bogren polished this new raw diamond with his mixing and mastering skills. Just like for their predecessor In Times, which stormed the soundcheck rankings of the biggest European magazines, the metal veterans from Bergen still never look back and keep expanding their horizons. And this spring they created a spectacular sound chimera of experimental prog filled with majestic melodies, epic sound landscapes and harsh black metal moments – all united in a massive storm that will reach the coast this autumn.

"I'm always psyched and proud when we have finished an album recording, and this is no exception!" states singer Grutle Kjellson. "It was a really exciting process this time, with the line-up change and everything, so although it wasn't a dramatic change, the band dynamics were suddenly different. But, it was like a little re-boot, a fresh start so to speak. The studio sessions were great, and we all feel that we have done something truly amazing. We hope you'll enjoy it. Ugh!"

More info on ENSLAVED's devouring maelstrom will be revealed on August 11th.
Here's Enslaved eating to emphasize how boring this album will surely be: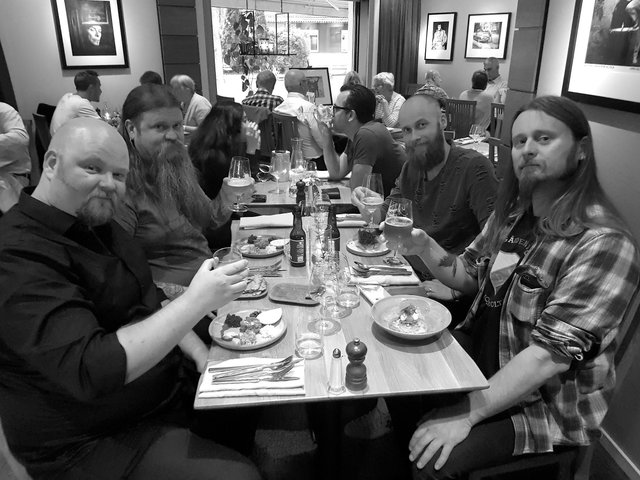 Here's Eld which is still awful random carnival sideshow attraction music to show when Enslaved lost the thread completely. Enslaved were apparently trying to convey: "We wuz Vikangz!"

Tags: alternative rock, boring, Enslaved, norway, nuclear blast, nuclear blast records, rock, upcoming album, upcoming release