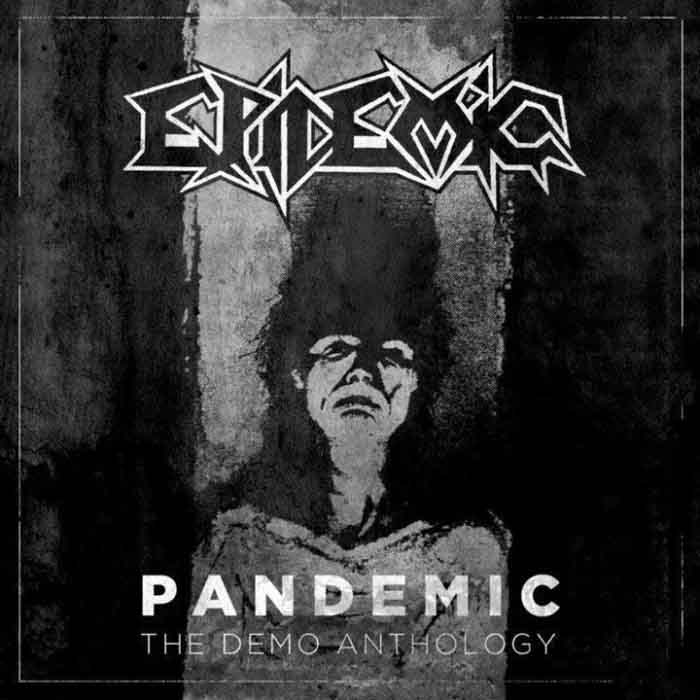 Bay area speed metal band Epidemic, which had touches of death metal hybrids like Kreator and Merciless mixed into its Exodus-style speed metal, released Pandemic: The Demo Anthology on Divebomb Records. The label reports:
Bay Area thrashers Epidemic are probably best known for their two classic Metal Blade albums, Decameron and Exit Paradise, released in 1992 and 1994 respectively, but what fans have been truly clamoring for is what we present now as Pandemic: The Demo Anthology.

This 2012 collection compiles all three self-released demos (Immortal Minority, Demo 89 and Extremities '91) in one 19 track set. The newly remastered audio is accompanied by a 16-page booklet full of band-supplied archival photos and show flyers to give their fans the ultimate experience. For the fans, by the fans!
For those who like the more Metallica side of the bands between speed and death, this may offer something of interest.
Tags: bay area, death metal, divebomb records, epidemic, Speed Metal