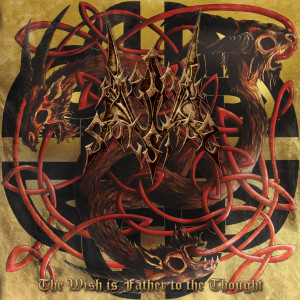 Many in the metal community view genre names as special keys to secret clubs. The opposite is true: genre names are descriptions that help us explain how bands compose and thus, who will enjoy them.
The Wish is Father to the Thought shows us what is on the surface a death metal band, but which musically is mostly a speed metal band. Further, their choruses tend toward a doom metal pace and mood, which makes the speed/death portions more accessible.
Like other speed/death hybrids Kreator and Destruction, Eternal Solstice use mostly chromatic riffing with lots of muted-strum "chugging" to create a tension and energy. The verses of most of these songs incorporate variants of riffs that Exodus or Anthrax might have used if they were more vicious, like a version of Meshuggah with less technicality and more knowledge of everyday life.
Eternal Solstice creates highly energetic speed metal with occasional death metal riffs, but basically, this band comes to us straight out of the 1980s. Death vocals add a gruff intensity and the lengthy choruses prevent the percussive riffs from being overwhelming, but the real appeal here is in the speed thrills.
The Wish is Father to the Thought was originally released in 1994 and is now re-issued so that a new generation of fans can appreciate this Dutch band at their most intense.
Tags: death metal, eternal solstice, Speed Metal