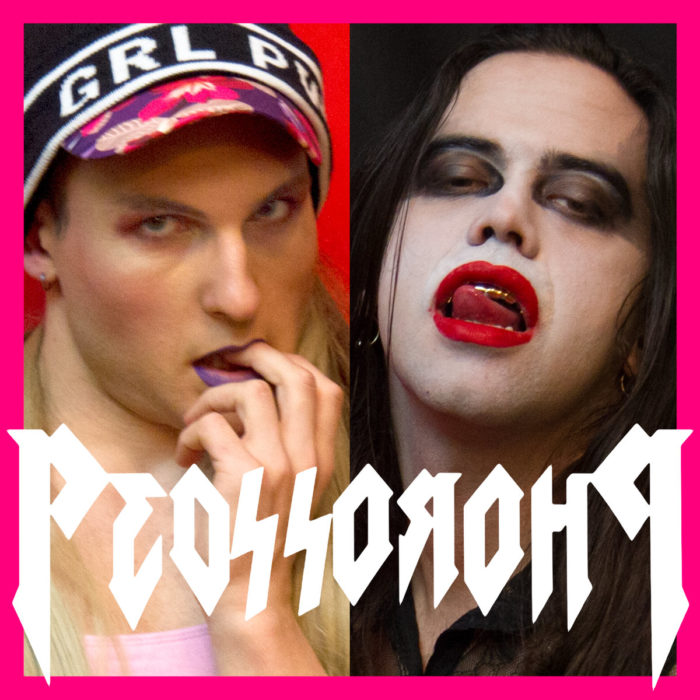 BREAKING:  On the last day of 2017, our editor predicted that a trans-gender wave of metal bands would arrive in 2018.  We are already getting our first dose of this a with "pink metal" pioneers PEOSPHOROS–  the world's first all-trans metal band (excluding Cradle of Filth).  Destined to become the new face (and genitals) of metal and new heroes of progressive liberal metal scenesters everywhere, Peosphoros have immediately made their presence felt by declaring war on the most dangerous and anti-human genre of all: black metal.  It takes guts to take pioneer a foray into metal, the most masculine of all music genres, but how does Peosphoros's trap-metal fare musically?
We will have to wait and see.  To date, there is only one song online- hardly enough to make a reasonable judgment.
But so far, the band have suffered an incredible amount of bullying and online harassment as the progressive metal leftists of MetalSucks and Decibel Magazine have failed to defend them.  Where are Antifa and the progressives in this decisive moment in time?  Time will tell if metal's liberal left is as commuted to social justice as it says it is, but it shouldn't be long before we see metal sites everywhere championing this defining moment in gender rights.  As for DMU, we are committed to unbiased and objective coverage of metal and we will await the debut of Peosphoros before making any judgments on them as a band.
Tags: antifa, Black Metal, liberal, metal, Peosphoros, PINK METAL, progressive, transgenders, traps