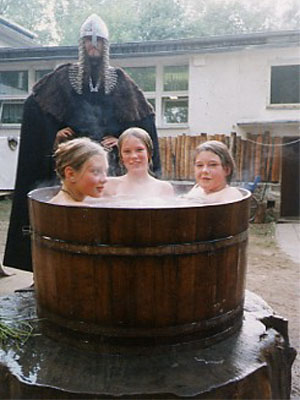 As reported by The Telegraph and other news sources of quality, "intelligent teenagers often listen to heavy metal music to cope with the pressures associated with being talented," according to new research.
The original research from the University of Warwick surveyed 1,067 students for their attitudes about family, school, leisure time and media. They found that students who ranked metal above other genres tended to have "lower self-esteem and ideas about themselves."
Following up on that, the researchers interviewed gifted students to find their attitudes about heavy metal. These gifted students identified heavy metal as a source of catharsis and the release of pressures associated with school. More than a third of the top 5% of students in the UK rated heavy metal as their favorite type of music.
The study suggests that people listen to heavy metal because they are under pressure from what they perceive of daily life. As the researcher in charge of the study stated, "Perhaps the pressures associated with being gifted and talented can be temporarily forgotten with the aid of music. As one student suggests, perhaps gifted people may experience more pressure than their peers and they use the music to purge this negativity."
This contradicts the notion that heavy metal causes the anxiety, depression, low self-esteem, and other behaviors with which it is associated. Furthermore, it implies these behaviors may be the result of higher intelligence people attempting to integrate with our modern world and its declining social standards. Most likely, the research suggests, these are not problems but rational responses to the world around, and are the product of not a lower mindset but a higher one.
As another article pointed out, heavy metal is "a favoured music of 11-19 year olds with lower self-esteem than their peers" but that the "youngsters said they could connect with metal's 'politics'." In other words, this is in response to the world itself and not the internal makeup of these people.
It could just be that if you notice enough of reality, heavy metal is the only music and corresponding sociocultural identity which can make sense out of what a smarter child can perceive.
Tags: academia, Heavy Metal