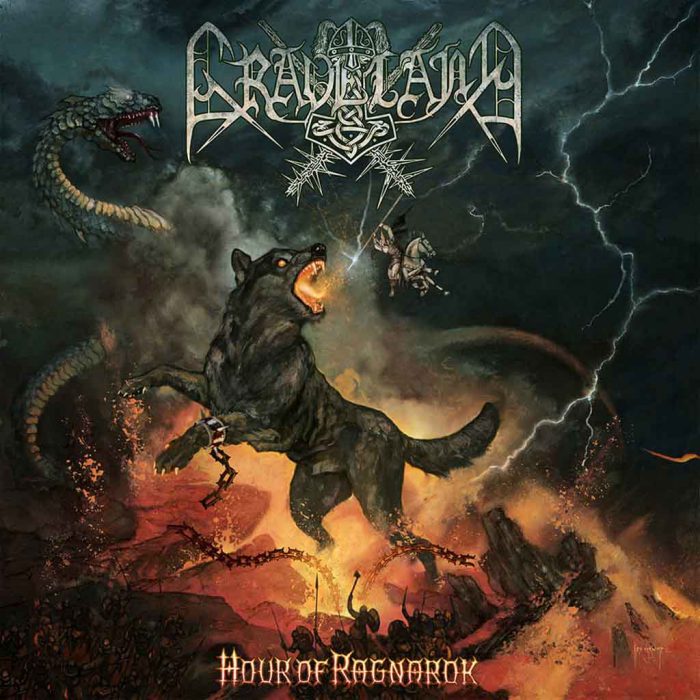 Iconic pagan black metal band Graveland announced yesterday that their latest offering, Hour of Ragnarok, will see release in late spring or early summer of 2021 through Forever Plagued Records on CD, Inferna Profundus Records on vinyl, and The Oath Records on cassette.
Early demos showed the band taking a more militant stance on their epic film soundtrack approach that merges layers of guitars, folk instruments, keyboards, and digital percussion to create a backdrop for eerily antisocial and occult vocals.
This shows metal returning to its roots, like the horror movies and their sound tracks that inspired the birth of the genre, but also gives bands more to work with than repeating guitar riffs over drums, a style which quickly got emulated by groups as diverse as angsty teenage wehraboos and emo soys, leading to musical abortions like Deafhaven.
Taking metal out of those dark days, Graveland has continued innovating at the intersection of several influences — movie soundtracks, traditionalist folk music, progressive rock, and occult metal — to create an evolving project in finding a voice and giving it a new direction other than demonic rebellion against a failed and corrupt order. Where most metal is still imitating the 1990s like Bernie Sanders and Joe Biden, Graveland is attempting to re-orient metal toward the rebirth half of the cycle that began in death and now grows in heroism.
Tags: Black Metal, graveland