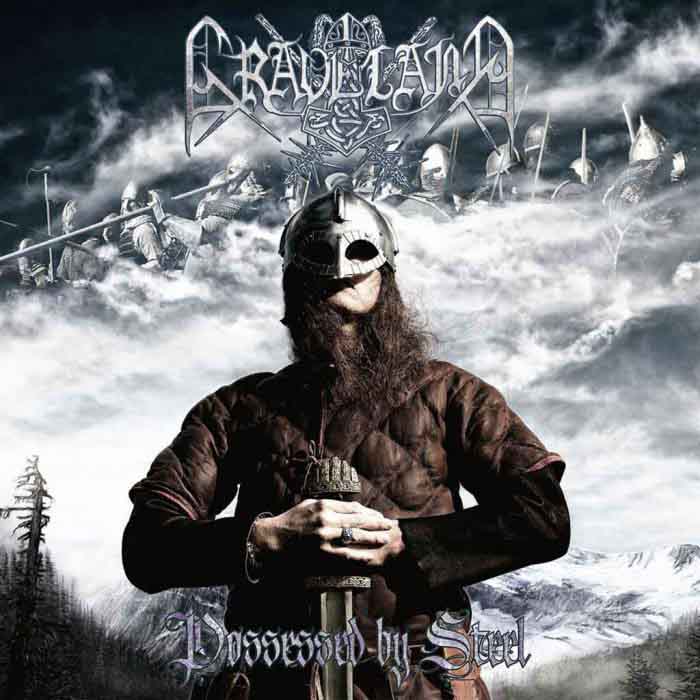 Pioneering and prolific black metal act Graveland announced that an official video clip for the track Possessed by Steel will appear exclusively on the D.R. Silesia YouTube channel sometime during April 14th, 2020. This track will adorn the upcoming album Hour of Ragnarok to be released in autumn of 2020.
"Possessed by Steel" distinguishes itself by the successful use of rhythmic differentiation to create a sense of texture, dynamism, and momentum balanced with the simultaneous weaving of related motifs that drive the overall narrative of the song forward, and should be enjoyed by new and old fans alike.
If, as Tolkien quipped,
Fantasy is escapist, and that is its glory. If a soldier is imprisoned by the enemy, don't we consider it his duty to escape? … If we value the freedom of mind and soul, if we're partisans of liberty, then it's our plain duty to escape, and to take as many people with us as we can!
…then "Possessed by Steel," along with the remaining tracks on Thunderbolts for the Gods, surely provides the solitary adventurer with a legitimate escape route, if only for a moment.
Tags: Black Metal, graveland