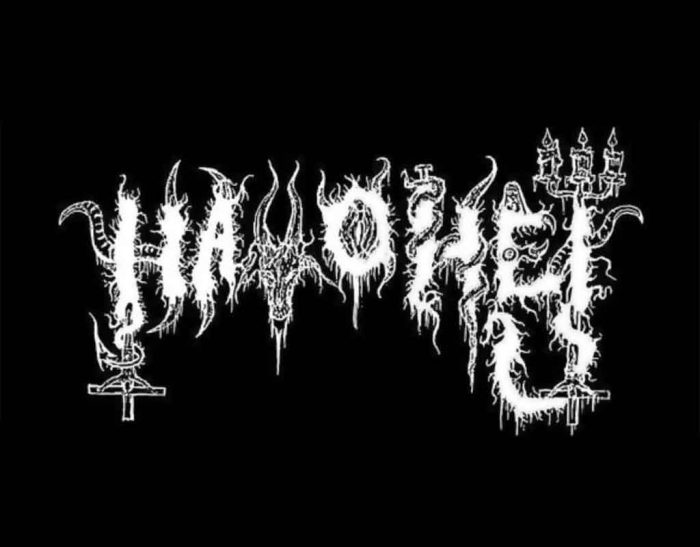 If the 1990s had a theme, plurality fit the role, whether in parallel or layers, and this influenced song composition. Bands like Enya and My Bloody Valentine tried to follow Kate Bush and William Orbit in using layers of soft, fading and surging sound on the edge of noise to create a dream state, and Havohej picks up this idea.
"Seven Jinn" tries again for the holy grail of a black metal fusion with ambient sound, trying to escape the notion of music per se and by doing so, escape the heavy use of pure, universal, and absolute symbolism that manipulates the Kali-Yuga.
Tendrils of noise and veils of faint melody lead to a pounding monolithic beat overlaid with wispy hoarse vocals, creating a dreamscape effect that alternates between noise and order. As in dreams, where time and place become distorted and organized by events, this creates an immersive bath of alienating sound that hints at the presence of something greater.
Where the new Profanatica track tends more toward black metal, the new Havohej continues its Man and Jinn era experimentation with abyssic sound. As a result, it resembles a snippet of soundtrack more than a narrative.
However, the strong musical representation of a murky, disordered, and disturbing reality comes through here. Like the work of Terrence McKenna, Havohej aims to scramble paradigms and reset our orientation outside of normalcy. A full album of this material might quite easily do that.
Tags: Ambient, Black Metal, havohej