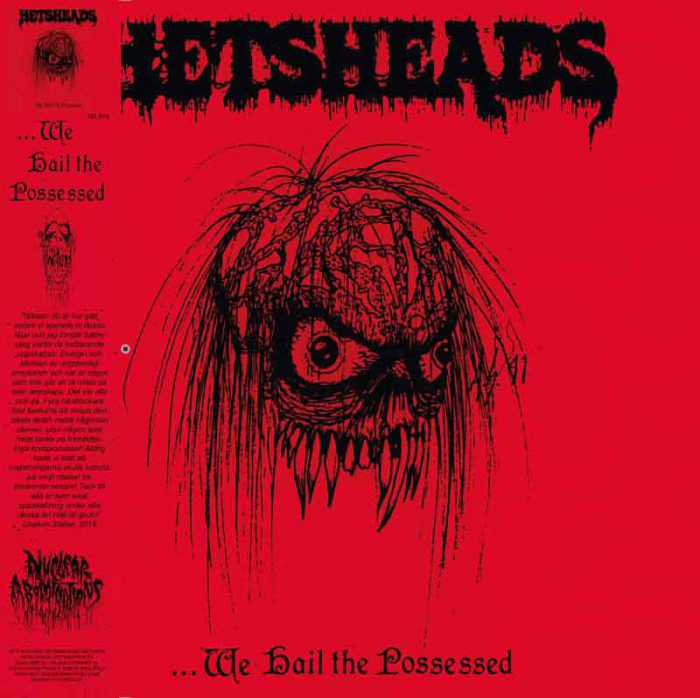 Second-wave Swedish death metal band Hetsheads sees their solitary debut re-issued this month on Buio Omega Records as a vinyl release limited to four hundred copies. Picking up on the later Swedish sound, Hetsheads resemble a cross between Hypocrisy and Entombed with a darker atmosphere but the same playful heavy metal elements.
According to the label:
Finally on vinyl after 30 YEARS! Repressed with direct contribution from the band and including scans and material provided only for this release. The LP comes with an insert that also features the correct lyrics (every previous release had mistakes).

The sound has been remastered at Toxic Basement studio for optimal listening quality for vinyl.
Only 400 copies made, most already sold with preorders so act fast.
100 copies will have a different cover and will come on 180 grams vinyl and OBI strip.
Tags: death metal, hetsheads