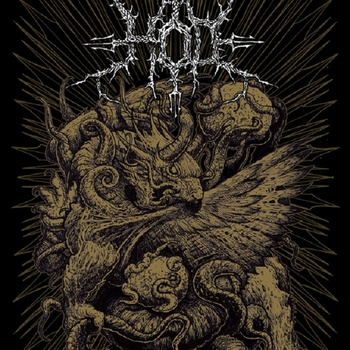 We recently spoke to Hod guitarist Lord Necron about their new demo as well as previous happenings with the band. That interview can be read here.
Now their new The Uncreated demo has been made available for purchase. The demo shows the band taking their sound further with more dynamics, aggression and violence, while staying true to the styling of their first album Serpent.
Fans that liked their previous work will definitely enjoy this new offering from Hod. Those interested can purchase a digital demo for $5.00 USD at their official bandcamp presence.
Tags: hod, the uncreated demo