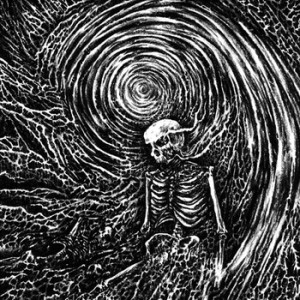 Like thrash bands of the 1980s or the first two Napalm Death EPs, Ildjarn is often first mistaken for a novelty for its short and seemingly irrational songs. What exists under the skin is a complex outlook toward the world distilled into a simple naturalism.
Much like the techno, oi and black metal that these songs derive inspiration from, Ildjarn is a visceral emotion: its songs are not so much concepts, as emotional concepts created from the application of intellect to real-world problems. This is not theory; it's application. However, it exists in small fragments that appear irrational to us because they are beyond the human perspective, as if spoken by the voices of nature themselves.
Seven Harmonies of Unknown Truths is an early Ildjarn demo that has appeared in fragmentary form on several other recordings, but never in full. Eisenwald Records has re-released the demo on CD and LP with new artwork.
Released on September 23, 2013, the new edition is properly balanced but not remastered or cleaned up for the authentic "period" sound. Pre-orders come with a free poster of the cover art and an ILDJARN sticker. It is gratifying to see interest in this band resuming again after a short periodic absence, as has occurred wavelike since the founding of the band.
Tags: ambient metal, Black Metal, ildjarn