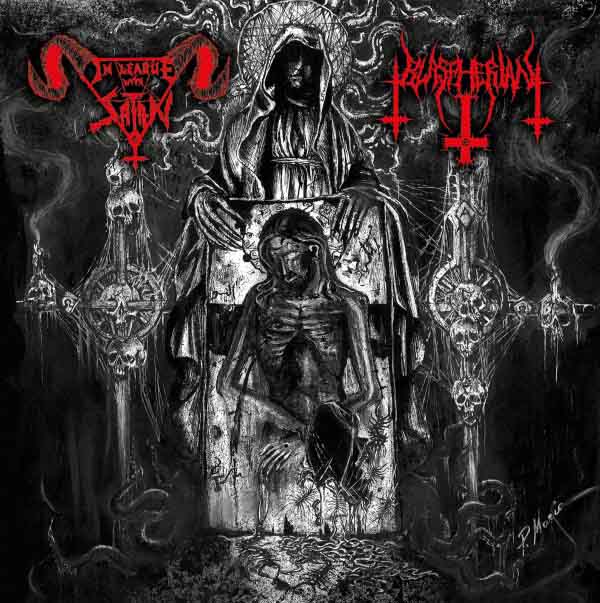 Blasphemous Arts Records has announced that the split 7″ EP from Texas apostate cavernous death metal band Blaspherian and Italian black metal act In League With Satan has gone to press and will be available shortly. The label issued the following statement:
We are proud to announce that IN LEAGUE WITH SATAN / BLASPHERIAN (Italy/U.S.A.) Split 7" EP went to press today.

Exclusive and Unreleased tracks by both Bands.
The EP will come with Insert, in a limited run of 500 copies on black vinyl.
Unleashed through Blasphemous Art Prod. & Iron Bonehead Prod.

Infos very soon. Watch Out!

MORBID METAL OF DEATH!!!
Tags: blasphemous arts records, blaspherian, death metal, in league with satan, iron bonehead production