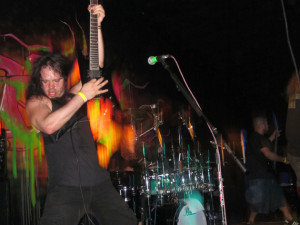 Originating from Kansas in 1998, Origin contrive unprecedented mastery of musicianship and merge cosmic and horror concepts to differentiate themselves from the slew of other technical death metal bands.
Their debut album Origin established a well-rounded sound that would cater to casual death metal listeners, as well as those who approach the genre looking for the most technically proficient of brutal wizardry. Since then, Origin have released four more albums and are in the process writing the next one.
We are fortunate to have virtuosic guitarist Paul Ryan reveal the happenings of Origin. Point your browser here for the full interview with Origin's Paul Ryan.
http://www.youtube.com/watch?v=78Qzg53DoIk
Tags: Origin, Technical Death Metal, tek-deth