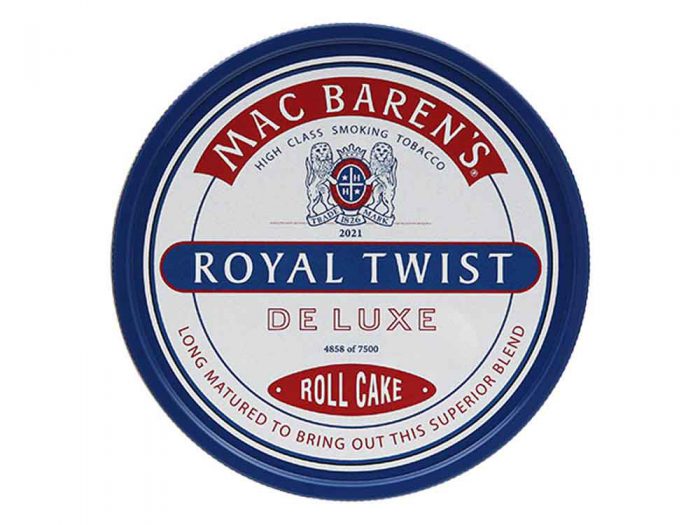 As more people flee the world of vapes and cigarettes, pipes and cigars — but mostly cigars — show the signs of experiencing a renaissance. If you can work from home, why not enjoy a leisurely two-hour relaxing smoke instead of hurriedly wolfing down a nicotine jolt in the parking lot?
Following the expectations one might have of a renewed burst of interest, we are seeing more pipe tobacco blends floated by manufacturers who are looking to see what "sticks." In my view, the industry is torn between wanting to cater to influencers who want to smoke one bowl of some exotic boutique blend a week, and regulars who would like good quality smokes at a good price and easy availability.
Looking for that next big all-day smoke, Mac Baren re-introduced its Royal Twist, originally a stalwart of its line but now mostly morphed into Dark Twist, for those who like the Per George Jensen specialty, the tobacco rope bound with maple sugars and sliced into tiny adorable curlicues that burn with the same smoldering patience as flakes. From the tin notes:
Select Virginias, Dark-Fired Kentucky, and Perique form the core of this complex mixture, elevated by a naturally sweet, whole-leaf Virginia wrapper for a nuanced, all-day smoking experience with just the right amount of peppery, smoky spice. Meticulously handspun into ropes, aged for weeks, and sliced into delicate coins, Royal Twist is a testament to Mac Baren's proud spun-cut legacy.
At a first look, this blend will obviously compete with other "vaperky" (Virginia, Perique, Kentucky) blends such as Dark Twist, Roll Cake, Three Nuns Green, and Savinelli Doblone d'Oro, especially since all three roll off the same Mac Baren production line. What makes Royal Twist unique is that unlike Doblone d'Oro, it has no regular flue-cured Burley; unlike Roll Cake and Club Blend, it has no Cavendish; unlike the Kentucky-half of Dark Twist, it has Perique; and unlike Three Nuns Green, it seems to be aged in rope format before slicing, with the pressure sweetening the Virginias and giving the dark fired Kentucky Burley a warm flavor instead of purely smoky, spicy goodness.
Since Royal Twist shares so much in common with these other blends, it makes sense that Mac Baren try it out for popularity before potentially colliding with its existing, very popular lines of curly cut tobaccos, a format that Mac Baren has excelled in producing for the last century and considers its signature cut of pipe tobacco blends. That storied blending house might consider adopting Royal Twist as a regular item because it is both delicious and stout enough to please a regular smoker.
When the tin opens, Royal Twist gives off a scent of fermented fruit with a slightly berry-like overtone, melding into the spicy flavor of dark fired Kentucky Burley which has been given the Mac Baren softening treatment, not quite as much as their natural Cavendish but with just enough edge taken off to avoid having this smoke-cured leaf dominate the blend. The Virginias hide their scent behind the fermented smell, having themselves mellowed quite a bit during the rope-rolling and aging process, and probably coming from stock that is a few years old, as Mac Baren tends to employ.
First light brings a wave of Virginia flavor, a sweetness like unsugared apricot jam or marmalade, where the tangy flavor of the fruit melds with the sugars to give it a zesty, almost spicy flavor. Then the dark fired Kentucky Burley appears like a phantom on the horizon, both lifting that taste up with a wave of powerful rich Burley flavor and enhancing its spice with a smoky barbecue type vinegar-scented taste. At about the same time, the Perique emerges, bringing that Virginia fruitiness to a wine-like level, rendering the flavor both deeper and sharper.
Whatever Mac Baren has used as its topping and binding agent cooks the leaf quickly, and this blend feels as if it had more time aging in rope form, because the Virginias caramelize quickly and the blend reverts to oddly a berry-like flavor with a rich inner core like toasted nuts. If you remember those old-fashioned "Turkish Delight" deserts which had toasted almonds in that almost ectoplasmic apricot jelly, this seems to be the idea: a desert which is not too sweet, but has some tangy fruit flavor, but that is balanced by a nutty, almost toasted breadlike flavor to give it some body. The bowl remains at this level until the very end, which makes it both consistent and not quite definable like the best of blends.
Could you smoke this all day? The archetypal "all-day smoke" is designed around fears of too much nicotine, tongue exhaustion from flavor, and easy of burn. In my view, this blend presents the right amount of nicotine to be smoked all day without getting sick, but also without setting it aside from boredom because of mildness, and while it has an intense flavor, presents that flavor gently. The little curlicues light like ribbon cuts but burn like flakes, so a bowl of this will last you a couple hours of pleasurable smoking at a glacial pace, since enough flavor comes through that you will feel no need to suck and puff on the stem like a kid at the fair trying to slurp down a chocolate malt before he rides the rollercoaster again.
In the end calculus, this is another triumph for Mac Baren in its chosen field of study, the curly cut rope. Like Stockton, it tames the dark fired Kentucky Burley, but not too much; it is a far cry from HH Bold Kentucky or Irish Flake, but still retains the power of this smoke. Like Doblone d'Oro, it offers a nice leisurely smoke which provides the perfect balance between Burleys and Virginias to avoid getting clobbered by each, but with the added flavor range of the Perique, which is here enough to be delicious but not so much that you end up feeling like someone just whapped you in the face with the nicotine stick.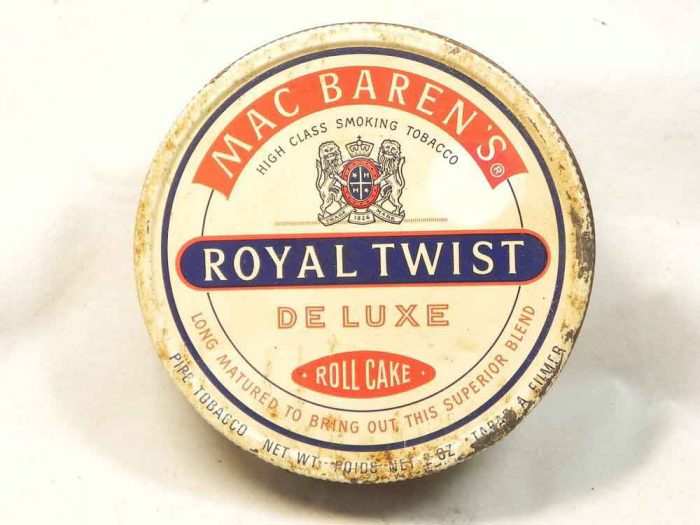 Tags: dark fired kentucky burley, mac baren, pipe smoking, pipe tobacco, royal twist, tobacco