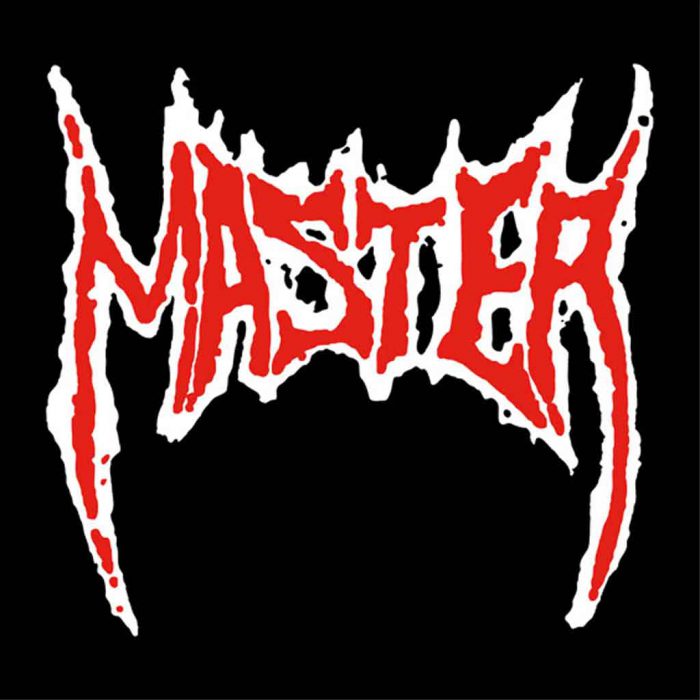 Hammerheart Records opened pre-orders for the first Master album with several versions of the same songs, making this both a collector's item and an impossible listen for the casual fan.
The series of Paul Speckmann projects from 1983-1998 produced essentially the same music but with different personnel; each time a new album was ready, Speckmann assembled a band and if that did not work out, put together another. Hence Master, Speckmann Project, Abomination, Deathstrike, and Funeral Bitch all released essentially the same songs.
This presents to us the problem of Master: new fans need tight compilations with no redundancy, where aging Generation X and previous fans want all of the variations available on disc. This 2CD, which combined triggered and natural tracks with unreleased, rehearsal, and demo material, will please the die-hard collectors but possibly no one else.
If a wish list could be assembled by us Speckmann fans out here, it would be this: first, put together a "best of" and then re-record the songs so they have the same sound. That would be a great 2CD. Next, release one version of each song in several albums reflected the chronological Speckmann journey.
In the meantime, we will enjoy this 2CD for an initial listen, probably after a few beers and an Optimo blunt, since slight intoxication helps us want to hear "Mangled Dehumanization" three times within the hour. These are great songs from a historically important and highly engaging band, but they deserve another presentation at some point.
CD 1
Original Un-Triggered mix
Pledge of Allegiance
Unknown Soldier
Mangled Dehumanization
Pay to Die
Funeral Bitch
Master
Bass Solo
Children Of The Grave
Re-Entry and Destruction
Terrorizer
The Truth

Rehearsal Demo

Pay to Die
Master
Funeral Bitch
Mangled Dehumanization
Live for Free
Terrorizer
Rabid Anger
CD 2
Triggered mix
Pledge of Allegiance
Unknown Soldier
Mangled Dehumanization
Pay to Die
Funeral Bitch
Master
Bass Solo
Children Of The Grave
Re-Entry and Destruction
Terrorizer
The Truth

Unreleased Album

Master
Unknown Soldier
Mangled Dehumanization
Funeral Bitch
Terrorizer
Pledge of Allegiance
Re-Entry and Destruction
The label released the following statement:
Back in 1985 Master's creator Paul Speckmann had already compiled the classic songs for this debut album. Eager to get them on record, the band's management was convinced what Combat Records was offering wasn't enough, and so nothing happened. Unfortunately not until 1990 did most get the pleasure of hearing the tracks, when they were (re-)recorded for Nuclear Blast! Master really never has been recognized as the world class innovators they truly are, but many bands have mentioned them as a huge influence. The funny things is that most music in the death metal genre resembles Master's classic work. We as fans, as well as the other bands owe a lot of respect to Paul and Master and what he helped to create.

It is hard to put its greatness into words; this album just has an unexplainable unique atmosphere, not present on most death metal albums released since. Paul Speckmann treats the listener with very distinct and harsh vocals. More harsh even than his vocals are his lyrics, very well written, from a sarcastic/cynical point of view. As for the riffs, man is the guitar tone heavy as hell and way ahead of its time.

Basically there are no real flaws, the only thing that had always upsets me, is that it doesn't last longer. Best songs on here have to be, well all of them. And sure as hell no Death Metal collection is complete without these legendary songs! So we hope we are doing this legendary album justice, because as soon as we listened to it upon its release, it became a personal favorite. We know any fan of death/thrash, old school death, or just death metal will love this.

For old school bangers that really like: Kreator, Death, Terrorizer, Celtic Frost, Entombed
We might add: and Motorhead. If you combined Black Sabbath, Motorhead, and The Exploited you would arrive somewhere close to where Master, Deathstrike, Funeral Bitch, Abomination, and Speckmann Project ended up.
The label described the re-issue as follows:
In March 2020 Hammerheart Records will have back in stock the 2-CD version of the legendary Master – "Master" album, this time as a regular jewelcase 2-CD in a gloss varnished slipcase, obviously the main course is the legendary album on CD 1 and on CD 2, in the original untriggered mix and the triggered mix. As absolute great bonus materials there is the Rehearsal demo and and the so-called "Unreleased Album". Remastered by Toneshed Studio. All in all the absolute complete package on this legendary and highly influential album.
For more information, see our reviews of Master, Deathstrike, Abomination, and Speckmann Project.
Tags: abomination, death metal, deathstrike, funeral bitch, hammerheart records, master, speckmann project