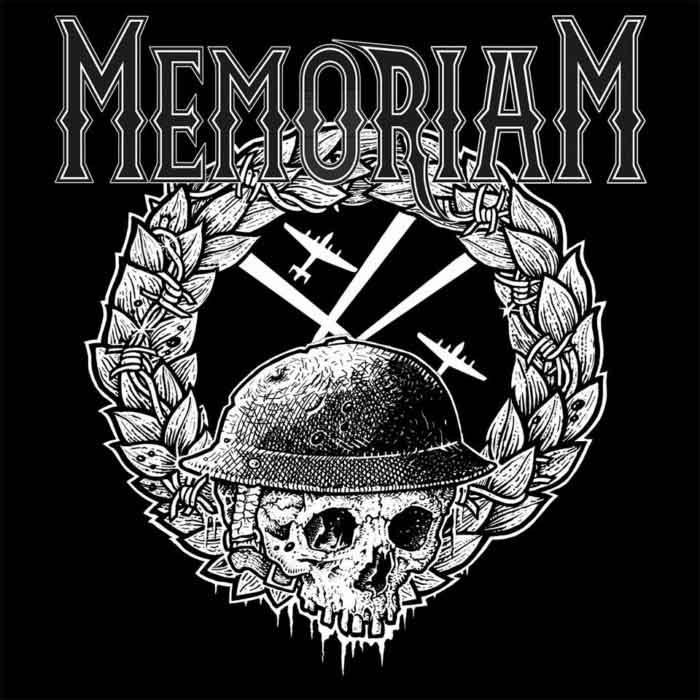 Memoriam, the new project from Bolt Thrower veterans Karl Willets and Andy Whale, have announced that a demo will be released this summer…
Memoriam's The Hellfire Demos will be pressed to 7″ vinyl by Cosmic Key Creations who released a press release announcing tour dates:
WAR IS COMING!!!
Cosmic Key Creations is exxxxtremely proud and honoured to announce the upcoming release of
MEMORIAM – THE HELLFIRE DEMO'S 7"

This special forces elite combat unit consists of:
Karl Willetts (Bolt Thrower)
Frank Healy (Benediction, Sacrilege)
Scott Fairfax
Andy Whale (ex Bolt Thrower)

Death metal the way it was supposed to be… Two songs filled with fire, power and passion! Brutal, raw, epic and bombastic! This beast goes into production right now, stay tuned for the pre-order date and sound samples

MEMORIAM can be checked live at:
OBSCENE EXTREME FESTIVAL! CZH! (JULY)
PARTY.SAN FESTIVAL! GER! (AUG)
BLOODSTOCK FESTIVAL! UK! (AUG)
More dates to be announced!
Tags: Andy Whale, Bolt Thrower, Cosmic Key Creations, death metal, demo, festivals, karl willets, memoriam, tour dates, upcoming release