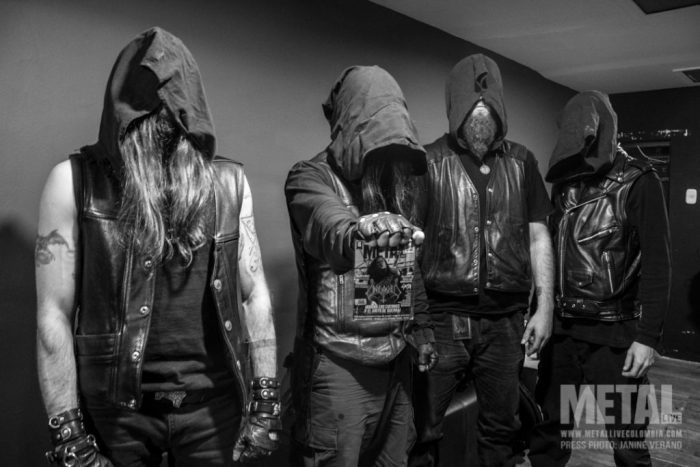 Hipster band and MGLA knock-off UADA were unable to play a show in Mexico because of a bit of sunlight in a country known for its year round high temperatures. Apparently playing droning songs with occasional Dissection like melodies in a vest is such a challenging feat that anything above room temperature is considered a battle against the elements. While UADA are in no way rockstars it seems that they have taken up such mannerisms and petty behavior. The fans who paid to see this band should consider themselves lucky after this. UADA may pretend to be some kind of profound art with an important message but in reality they are bunch of trendsters who falter at the slightest challenge. Hopefully the band die of heat exhaustion in the Sahara.
The band has written on its Facebook page:
To go out and tour the world is to constantly battle against the elements. But as we all know, Mother Nature always wins, as we are only capable of temporarily withstanding her forces.

To take the stage mid afternoon in 90+ o F/32+ o C, we knew would be a direct compromise to the presentation and philosophy behind our art. Unfortunately we were not aware of the festivities taking place outdoors until just 24 hours before showtime. Sadly, not only was the presentation compromised but also our performance and our health. This is something we do not take lightly and a position we will never let ourselves be put into again. Our greatest gratitude goes out to the fans who withstood the heat and watched us nearly escape it's breath-seizing torture, as well as the @mexicometalfestoficial medics who were on site to provide us with oxygen, electrolytes & shade to combat multiple cases of heat stroke we endured on stage. We pay our dues, we make our sacrifices and next time, Mexico, we return with our own elements to give you the true UADA experience. Thank you again for all the overwhelming support, we hope to see you in 2020.
Tags: hipster, metal comedy, mexico, uada