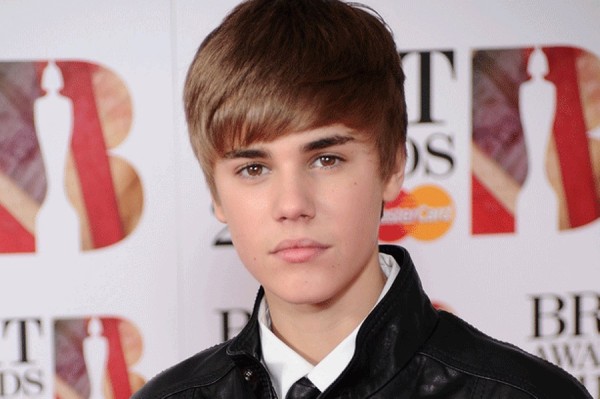 The SJWs keep up a simple strategy for dealing with #metalgate: pretend it never happened and, if it did happen, it died an early death.
Instead, #metalgate is ramping up as the collision between Political Correctness and heavy metal intensifies. Recently metalcore band All That Remains' vocalist Phil Labonte made some comments that riled a few basement neckbeards:
In 2005, on the 'Sounds Of The Underground' DVD I said, 'PC is for f–gots.' That was the first time people went, 'Whoa, what did he say?' I have nothing against gay people. It's just a word. Honestly, I think the only people that have a legit grievance when it comes to any racial slurs is the black community. I know the homosexual community has problems with it and I understand their hurt feelings.

But homosexuals were never property. They've had a rough time and I'm not trying to minimize that, but I think the black community has a whole lot more room to be upset about a word than the LGBT community.
Apparently this outraged and upset Rob Flynn of alternative-metal band Machine Head, who seems to spend a lot of time on Facebook. He carefully assembles a series of clichés and strung them together into a post which raged against Labonte:
Where are the god damn protest songs? Where are the "War, What Is It Good For's"? Where are the "Fight The Power's"? Where are the white metal bands protesting about Ferguson and Staten Island? Why don't metal bands stand for anything anymore? When did we reach this point in society where it's unpatriotic to question our military or our police? Why are so goddamned proud to just fall in line?
Here we see the underlying issue that propelled #metalgate rising to the top: the PC people recognize only certain issues, but metal is in fact fighting back against the actual problem, which is a religious approach to reality denial through secular (but unrealistic) politics. In the PC view, if we just change our thinking, we have changed reality. This is why for SJWs it is essential that everyone think the same way, speak the same way and act the same way regarding political issues. We will be in lock-step like good Nazis/Communists/Christians and since we will all be uniform, no deviation can occur. Problem solved! …right?
The metal point of view takes an entirely different approach. In the metal view, problems do not go away until you find the root and fix it. People do not "just get along." In fact, the more you push people to publicly affirm an idea, the more they resist it in private. In the metal view, there are no magic bullets like laws, rules, and speech codes that fix problems that have persisted since the dawn of humankind. In the metal view, it seems reckless to — knowing that these problems exist — bring them into our communities by demanding that we "tolerate" the endless clashes that result.
Flynn's rant is stupid because he refuses to acknowledge that metal has for years endorsed sensible responses, but they are not ones that are politically correct because they do not affirm the public paradigms that everyone else is affirming. Every major corporation, police department, court, Congressperson, media outlet, and metal magazine agrees with Rob Flynn and will enthusiastically say so. They do this because people act as a herd, and while the herd is always wrong, the herd rewards its own. His opinion is not radical, it's the norm. Metal has resisted the norm and this is why it upsets him. He even admonishes us to be more like Bob Dylan and John Lennon, two hypocrtical Baby Boomer communists who quietly enriched themselves while talking up the working classes.
Let's face it: in the highly politicized decade in which we live, songs about social justice are the equivalent of love songs in the 1950s. They offend no one. They shock no social norms. They give people something to bond over, which is how terrible gays, lesbians, women, minorities and other groups who should be pitied are treated by the bad white people. Because, see, SJWs are the good white people — and the vast majority of SJWs are college-educated whites who didn't quite hit the jackpot, the same audience that creates all the hipsters. Being into social justice is their way of showing you that they are "good" (and thus concealing all that is bad about them behind that symbol of goodness) like politicians kissing babies or celebrities giving money to the homeless. SJW metal is like Justin Bieber except instead of using candy pop to sell records, it uses candy opinions and recycled hippie cons to make you think the people behind it are "good" even though you know only one thing they think or do and the rest is concealed.
Metal says that society is illegitimate because it denies reality. Whether that is through its approach to religion, politics or social activity, it is all lies: it would not be popular if it were not a lie. That is not the same as saying "because it is popular, it must be a lie," because some things are popular for simply being catchy and vapid, and sometimes society is even correct. But it says that only lies or other things which do not threaten the human pretense at the root of our rotting society become popular. Thus, if you see that all the dunces are in confederacy in favor of something, be suspicious.
SJWs have a simple plan. They will censor through guilt. This allows them to avoid using Nazi-style government tactics to enforce speech codes when they can simply make Soviet-style speech codes mandatory by attacking anyone who does not agree. Rob Flynn is the witch-hunter here, the same sort of person who 200 years ago would have burned witches when the crops went bad, hung black people without a trial when a rape happened, or even a generation ago would have banned kids from school for wearing all black. He is the totalitarian. He and the SJWs are using "social justice" as a means to seize power and subjugate the rest of you. Metal — nearly alone, but with a few brave others in #gamergate — is resisting this authoritarian takeover.
The same thing gets tried every generation. Charlie Hebdo was attacked so that all cartoonists and writers would think twice about criticizing Islam. Despite all the protests by people who were at absolutely zero risk, and all the warm fuzzies from media about how free speech will save us, the result of the attacks is more crackdown on people who criticize Islam, both from governments and their insurance companies who do not want to pay out for preventable deaths. The PMRC's campaign to have record warning labels made law failed, but the legal campaign won because it intimidated record labels into putting the warnings on those records or they could not get them into stores. SJWs will do the same thing by labeling some metal as "verboten" because it did not join their politically correct view of the world, and then it will be unable to be sold openly. That is their goal: censorship. Their method is a 2.0 to book burnings, public executions and other censorship 1.0 techniques, but it aims at the same thing and is more effective.
You can see how Bieber-like it is when you look at this comment on Mr. Flynn's comments:
You just GAINED one more fan. I don't even know what you sound like yet.
The SJW outlook is not new. It is not revolutionary. It is what governments of the USA and EU endorse. It is in fact conformity. They however want to convince you that their ideas are "revolutionary" so they sound unique, different and exciting. They want to look like brave outsiders denying the will of shadowy oppressive forces and liberating us all. In fact, they are attempting to enslave us all — wonder who our Al Sharpton will be — and they are every bit as mainstream, ordinary and socially accepted as Justin Bieber. They appeal to the herd by telling it what it already accepts, just like Bieber offers music with absolutely no surprises that resembles every big pop act that went before it. But if you listen to them, they are heroic Christ-like bearers of enlightenment and the rest of us are just idiots in comparison and should be silenced as a result.
Tags: censorship, gamergate, Heavy Metal, metalgate, political correctness, sjws