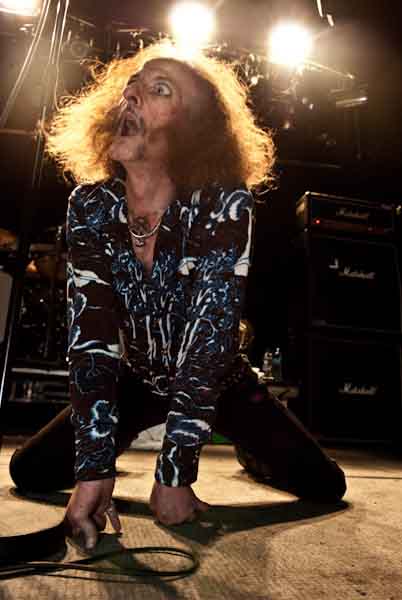 Two indie female-fronted bands (Wax Idols and King Woman) have dropped off pseudo-metal, psychedelic rock band Pentagram's ongoing tour, breaking their separate agreements with promoters. The women in both bands were surprised when ex-junkie Pentagram frontman Bobby Liebling hit on them. The news of this passive-aggressive move being broken by Vice, both indie bands being backed by Vice, and subsequently embarking on a Vice-funded tour reeks of self-aggrandizing unprofessionalism.
According to the hipster indie bands (Wax Idols and King Woman) Liebling supposedly booked the two bands on the tour not only to attract his newfound hipster audience gained through the Last Days Here documentary but so that "He could have a lot of options with women." Both groups knew beforehand how Liebling would behave after watching the documentary which revealed Liebling had spent decades smoking crack in his parent's basement in sub-urban Maryland and ended with him marrying a 23-year old hipster groupie despite looking like the villain from Indiana Jones the Last Crusade after drinking from the false grail.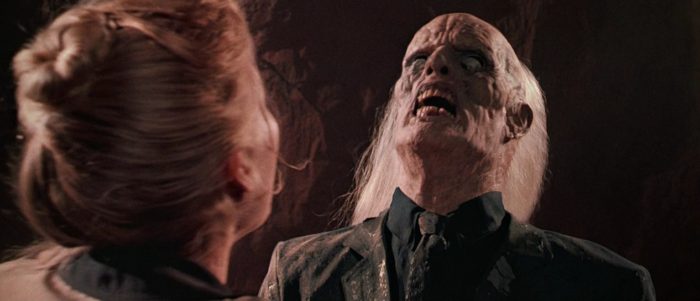 Given that the Pentagram tour is over, the entire affair seems to be a Vice publicity stunt to promote two musically improficient gimmick groups Vice financially backed among white knighting social justice warriors. The groups also accused Pentagram's management of mishandling buy-outs despite the Wax Idols and the King Woman having separate contracts with promoters. From Pentagram:
We've been professionally performing and recording music for close to 50 yrs and this is one of the most unfounded and grossly opportunistic situations that we've ever encountered. These bands didn't communicate to Pentagram or the tour manager about wanting to leave the tour. A few nights into the tour, they simply disappeared, posted negatively about us on social media and then headed over to the show that was previously set up for them that very night.

Our mutual agent had set up a separate deal with the promoters for the opening acts. Pentagram's contract and all inclusions / exclusions were between Pentagram and the promoter.

Bobby Liebling offended someone from one of the opening bands. He said something to the effect of, "I approve of you being on the tour because I want options". Pentagram as a band sincerely apologized for Bobby's comment. Bobby verbally hit on this girl, that's as far as it got. It's no secret that he's attracted to women and that's not a crime. He's a single man. He may have been uncouth but there was no touching. We tried to be nice but these openers gave us no real chance to interact, avoided us at all costs and made us feel uncomfortable on our own tour.
Pentagram's mediocre stoner rock pretending to be heavy metal should not be commended at all due to this incident. Listen to Pentagram from Chile and better drug-fueled 70s rock instead:
Tags: crypto-indie, drugs, hipster bullshit, hipsters, metalgate, pentagram, psychedelic, scantily-clad women, sjws, stoner rock, vice magazine