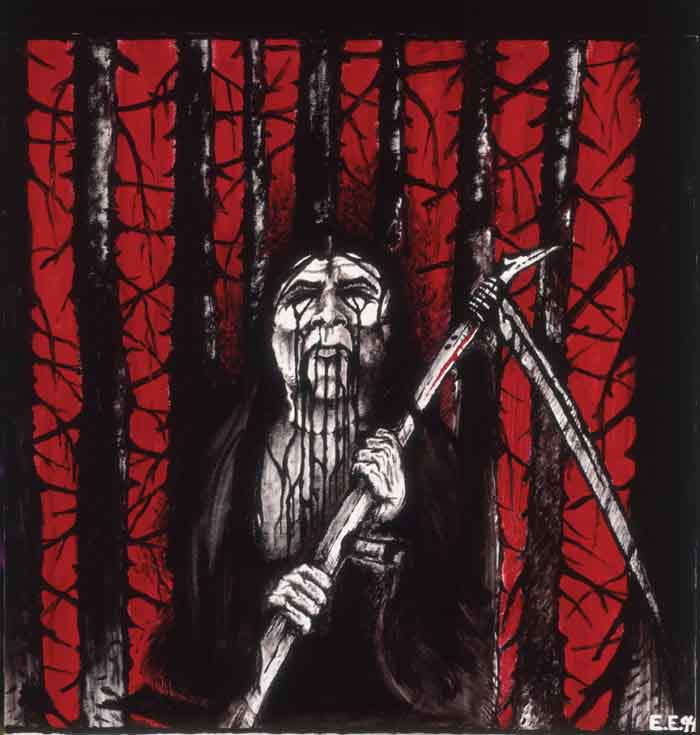 Dark Symphonies announced that they are reissuing Norwegian death metal band Molested's only full studio album Blod-draum later this month from the original tapes. Along with the new master from the original analog tapes (not the original CD just compressed for losers with Iphones), a new remix from the multitrack studio tapes will be included on the disc. The CD is available for preordering from Dark Symphonies right now.
DARK SYMPHONIES is honored to work with Borknagar mastermind Øystein G. Brun to reissue the brutal, classic debut album "Blod Draum" from the legendary Norse death metal act MOLESTED.

We have used the original film negative of the cover artwork for best visual presentation, unpublished band photos, lyrics and new liner notes. The CD will include the original 1995 studio recording, which was carefully mastered from the original DAT source as well a newly remixed version of the album by Øystein from the original multi-track studio tapes.

This CD is designed after the original 1995 CD release, taking elements from the original layout with attention to detail, even down to the logo and typeface for a touch of nostalgia. This is the ultimate CD versions of this classic death metal masterpieces.

CD limited to 1000 copies worldwide! Stay away from BOOTLEGS! Support the band and official releases!!
Tags: blod-draum, compact disc, Dark Symphonies, death metal, molested, norway, oystein g. brun, reissue, remaster, remix