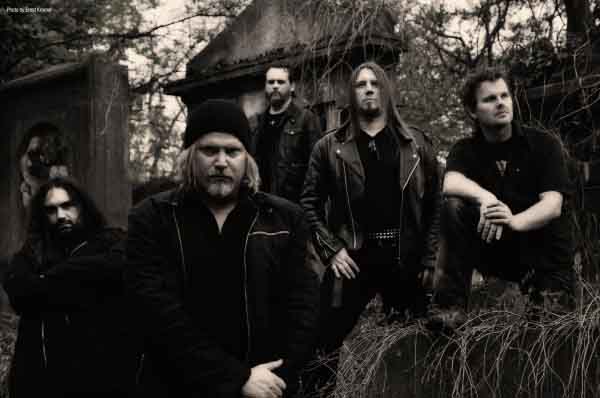 German death metal band Morgoth releases its first new studio material since 1996 with God is Evil, a 7″ and digital single with two new tracks. The band also released a teaser of the new material which samples but does not include in full the first track, "God is Evil."
The material shows the same classic death metal riffing as the original Morgoth releases that inspired their prominence in the early 1990s underground with Cursed and Grim Reality, but adds standoffish speed metal riffs and modern metal influences on the vocals. As a result, more groove and bounce enter the fray but are done in such a way as to maximize impact and deaden any similarities to life-loving positive music.
As the teaser runs only 1:38 further conclusions are difficult at this time but many of us are watching to see how this band develops for its return at a time when many classic death metal bands are seeing widespread notice for the first time. The single dropped on August 11 in Europe and will see US release over the new few days via Century Media.
Tags: century media, death metal, morgoth