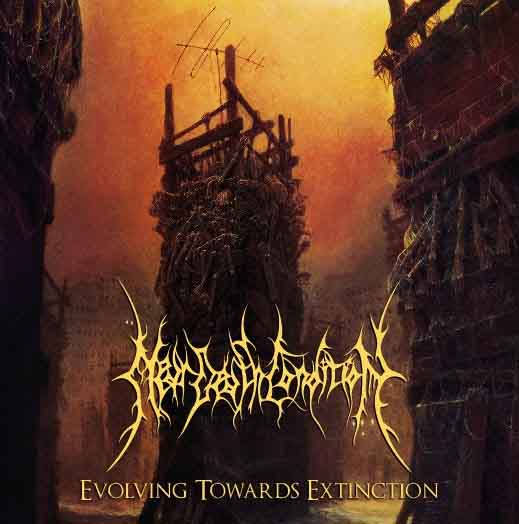 Swiss extreme death metal band Near Death Condition plan to unleash their sophomore full-length Evolving Towards Extinction on Unique Leader Records.
Evolving Towards Extinction was mixed at famed Hertz Studios (Vader, Hate, Dead Infection, Vesania etc.) in Poland and mastered at Iguana Studios in Germany.
Track List:
Words Of Wisdom
Between The Dying And The Dead
Intelligent Design
Pandemic Of Ignorance
Praise The Lord Of Negation
The Anatomy Of Disgust
Anagamin
Evolving Towards Extinction
Vertigo
Communing With Emptiness
Nostalgia For Chaos
Founded in the band members' native Switzerland thirteen years ago, Near Death Condition unleashed their "Delusional Perception Of Reality" demo in 2005 which earned Near Death Condition a signing with noted brutal death metal label Unique Leader. In 2011 the band released their first album, The Disembodied – In Spiritual Spheres.
Tags: death metal, near death condition, switzerland, unique leader