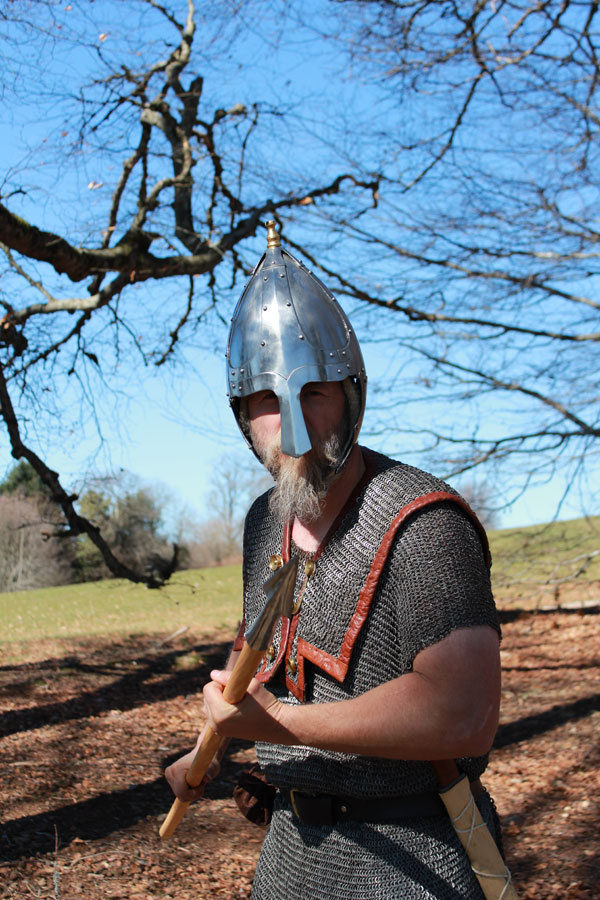 Democratic Party shilling and identity politics peddling newspaper the New York Times labeled Varg Vikernes of Burzum as "alt-right" in yet another social justice warring piece whining about Donald Trump's triumph. "Alt-right" has seemingly become a new scarlet letter for neoliberal propagandists to paint their conservative opponents who aren't the Republican Party's traditional Christian and business interest constituents. Modern leftists can never appeal to the competent, gainfully employed, and rational so they must constantly invent new slurs to slander those who see straight through the thin veneer of the liberal social narrative plastered over urban societal rot.
Varg Vikernes is dangerous to the left owing to his views as a survivalist, nationalist, and patriarch of a traditional European human family. Families like the Cachets reproducing represent an eventual electoral threat to political parties counting upon importing hordes of uneducated and unwashed third worlders, having them leach social services and steal the taxes paid by the state's legal citizenry, and then eventually enfranchise them and their children.
The left does not want their bused-in barbarian immigrants to actually succeed in adopting enough aspects of the native culture to function within it and have their children assimilated into it. The left wishes to keep them in ghettos for generations to guarantee votes through providing social services they would not otherwise need if upwardly mobile, being forced to pay the price for failure, and demonizing their more conservative political opponents for daring toe speak the truth about insolent cultures and the universal failures of multiculturalism. Gulags, reservations, and public housing projects are all seen by the left as concentration camps of votes.
Men like Varg Vikernes speaking their mind are so poisonous to politicans' fortunes as those men expose the lies and failures of the liberal social narrative of civil rights, liberation, and social justice used to preserve the leftist power. Stable family units raising children to be proud of their heritage threatens those pandering to societal degeneracy by appropriating funds from schools and infrastructure to treat the diseases of sexual deviants (who of course will never breed offspring into the pyramid scheme) paying nature's price for their hundreds of unprotected sexual partners. Successful children from stable families threaten the fortunes of the Democratic Party and their lying shills.
Tags: alt-right, burzum, censorship, donald trump, new york times, sjws, social justice warrior, socialists, varg vikernes