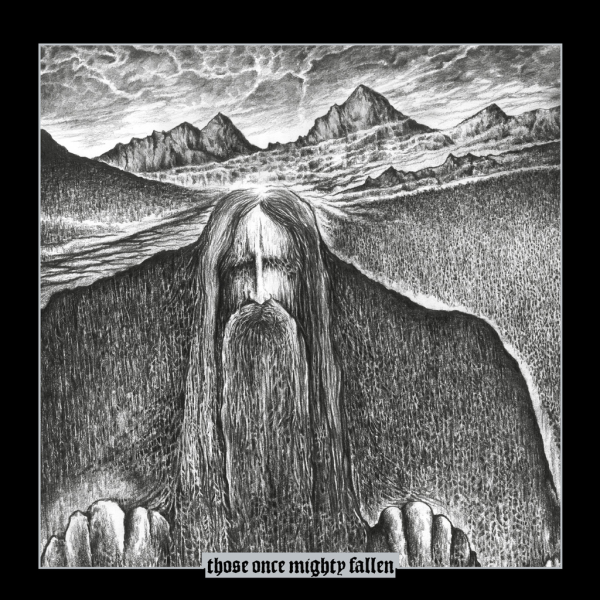 Last year, we reviewed Ildjarn's contribution to the Those Once Mighty Fallen split. In it, we speculated that Ildjarn perhaps was uninvolved in composing that music, due to its distinct difference with the rest of his discography.
This perception turned out to be well-founded, as former collaborator NiDHOGG recently revealed the original demo tape via his Youtube page, composed by him in 1994:
iLDjARN has confirmed to me that there's been a mix-up in regards to the source-material for the split. The songs are my original compositions in their entirety, though uncredited. Old tapes have been floating around . There is no quarrell between me and iLDjARN regarding this, it's a matter between him and OSMOSE.

The preliminary synth-basses here represent parts of what was later to be recorded as guitar and bass. The songs are 6 of intentionally 12, in random order, with original lyrics drawn from and tracking Voluspå, the ancient Norse tale of Ragnarok.

In the order they were recorded, with original titles, on my ca. '94 sketch-tape:

1. Balders skjebne
2. Syner
3. Fimbulsvintr
4. Garm gjøy
5. Det siste slage
6. Fra øst en elv
Additionally, NiDHOGG released another demo recording stemming from around the same time period. Similar in diverse ways to the more standard black metal material found on the split and the more feral material composed later; it is an intriguing glimpse back into the relevant years of black metal, even in a nascent form.
Tags: Black Metal, drone metal, ildjarn, ildjarn-nidhogg, nidhogg