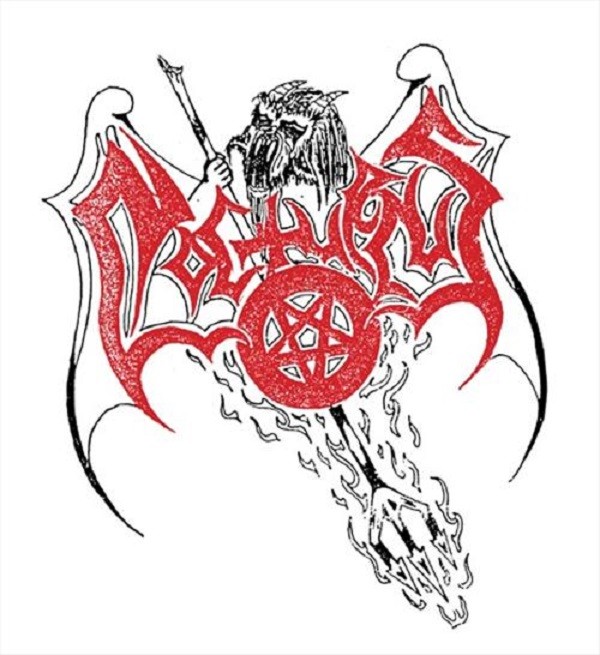 Early death metal barely made it out of the shadow of speed metal before. We call it speed metal, not thrash, because it was a direct extension of NWOBHM using some punk technique, not an outright punk hybrid like thrash. Speed metal represents one of the most varied sub-genres in metal, running the gamut from percussive (Exodus) through traditional (Metallica) and all the way to adventurous stuff like Voivod, Anacrusis, Coroner and Sacrifice. It is in that latter category that The Science of Horror begins.
This demo re-issue will be — for now — limited to 100 copies pressed to vinyl that incorporate two demos, The Science of Horror (1988) and Nocturnus (1987). These show both a band looking for a balance between the early death/speed hybrids and its future as a technical death metal band, and the personal vision that Mike Browning has been refining since this time through the present day with his current band, After Death. This vision unites the progressive with morbid rock and extremity, aiming for a theatrical presentation as much as musical obscurity, and never afraid — unlike too many prog bands — to use a primitive riff where it is effective. Like many progressive-inspired bands, there is a high degree of internal variation in these demos, Nocturnus and After Death, used like an ancient storyteller might use an extensive vocabulary. The theatrical nature of this approach means that the songs on these demos, which are mostly duplicative, take an atmospheric approach to a genre in transition that was otherwise more inclined toward all-ahead aggression. But like Anacrusis, Voivod and Coroner, Nocturnus adapted its songs to use both death metal technique and speed metal but creating a sense of rhythm of its own that emphasized frequent transitions and complex patterns without drifting into other known genres.
Several of the song segments used here show similarity to what appeared on Morbid Angel's early work, notably its 1986 Abominations of Desolation, and feature the same flexible rhythm that nonetheless approximates the chorus rhythm without doing so in trope, leaving plenty of space for instruments to work independently. Like speed metal, much of this material aims for discrete chords in repetitive patterns, but especially on the second demo, use of tremolo to create smooth transitions gives this material a new aura of mystery and suspension of belief. As a document of early death metal, The Science of Horror both emphasizes the creative possibilities of metal at the time and reminds us how weirdness was once more front and center and how it did the genre well. On another level, this music provides pleasurable listening at the nexus not only of two genres but also several compositional styles, and the change from the first to later demo shows the incorporation of keys in the way that would later define Nocturnus and be expanded to become a fundamental part of the technique as a way of creating spacious, atmospheric death metal. With any luck, this pressing of the demos will see CD release later this year, as despite being the same tracks twice this recording serves well for casual listening as well as historical examination of death metal.
Tracklist
The Science of Horror Demo 2 (1988)
1. Before Christ – After Death
2. Standing in Blood
3. Neolithic
4. Undead Journey
Nocturnus Demo 1 (1987)
5. Nocturnus
6. B.C. – A.D.
7. The Entity
8. Unholy Fury
Personnel
Tracks 1-4:
Mike Browning: Drums, Vocals
Mike Davis: Guitars
Louis Panzer: Keyboards
Jeff Estes: Bass
Gino Marino: Guitars
Tracks 5-8:
Mike Browning: Drums, Vocals
Richard Bateman: Bass
Vincent Crowley: Guitars
Gino Marino: Guitars
Tags: death metal, mike browning, morbid angel, nocturnus