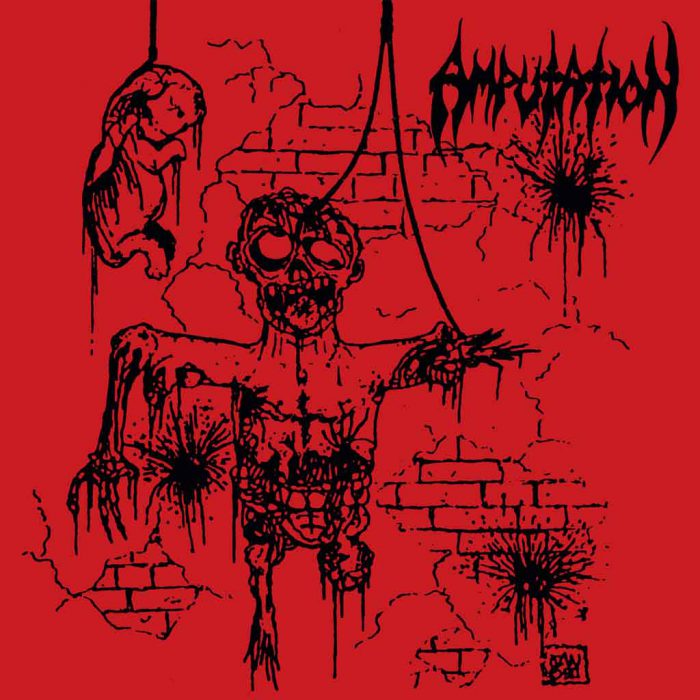 Before Immortal came to life, guitarist Demonaz worked on a hybrid of primitive death metal and Bathory in a band he formed with later Hades drummer Jørn Inge Tunsberg. Nuclear War Now! productions will release the two Amputation demos as a single CD/LP entitled Slaughtered in the Arms of God on August 20, 2020.
The label issued the following statement:
Amputation was a Norwegian deathrash band featuring Demonaz AKA Harald Naevdal of Immortal as well as Jørn Inge Tunsberg from Hades. This LP collects their two demos from 1990 and 1989, as well as a rehearsal from 1989. Recommended listening for fans of Schizophrenia era Sepultura, Old Funeral, and S/T LP era Master.
Tracklist
"Slaughtered in the Arms of God" demo 1990
1. Heavenly Grace
2. Slaughtered in the Arms of God
"Achieve the Mutilation" demo 1989
3. Plague of Death
4. Death Is Not the End
5. Merciless Slaughter
6. Intense Torture
Rehearsal 1989
7. Amputation
8. Death Is Not the End
9. Merciless Slaughter
10. Hunger of Blood
11. Intense Torture
12. Plague of Death
1989 Line up:
Harald Nævdal AKA Demonaz: Vocals, Guitars
Jørn Inge Tunsberg: Drums
Truls Kvernhusvik: Guitars
Padden: Bass
1990 Line up:
Harald Nævdal AKA Demonaz: Vocals, Guitars
Padden: Drums
Jørn Inge Tunsberg: Bass
The label adds:
CD releases August 30, 2020

Amputation Tape, TS and LS are also available now.

Vinyl LP version is delayed due to Covid-19's effects on global freight logistics. The new ETA is mid August 2020. :(
Tags: amputation, Black Metal, death metal, immortal