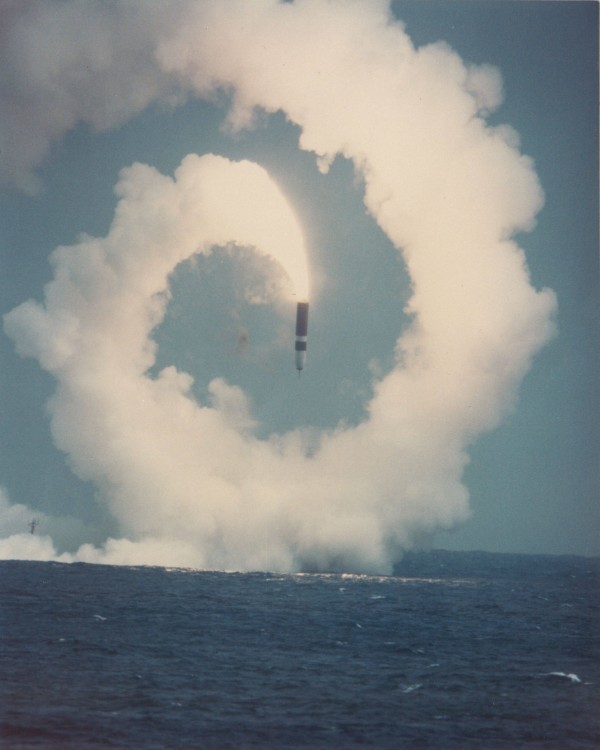 What's an oration of disorder? What most people think of as "order" consists in telling other people what they want to hear and then manipulating them. That's how you sell them products. But the selling of products is the opposite of what art and listeners need, which is a harsh voice to tell us the truth.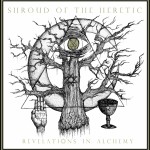 Shroud of the Heretic – Revelations in Alchemy
From the latest attempt of the Incantation clone camp comes Shroud of the Heretic with an album that combines a subtle melodic sensibility and the roaring chordstream bassy tremolo riffs that define that style. What is great about this is that it brings out the doom metal aspects of doom-death and is willing to allow the thunder to build and create the sense of sonic tunnel vision that makes this style so crushing. Shroud of the Heretic specialize in letting the music breathe through two riffs in combat from which a third rises, allowing the majority of the song to be taken in the interplay between those two riffs and then connecting them to other possibilities before returning for the descent. Revelations in Alchemy aims more for a doom metal aesthetic than a death metal one, and so benefits from the kind of repetition and churn that would not have worked on an Incantation album. It does not offer the same intensity as the older albums its worships, but it provides an alternative to the modern metal of this time that is well-composed even if not outright thrilling and terrifying. Given that its goal is, like that of most doom metal, to slowly press you into earth with inescapable repetition, Shroud of the Heretic seems to be on a path toward that end.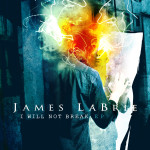 James Labrie – I Will Not Break
Coming to us from Dream Theater, James Labrie knows his audience likes jazzy heavy metal with a focus on positive themes. It makes sense that Dream Theater's heritage is half Iron Maiden and half Rush, because they adopt the rhythms and harmonies of the former while using the quasi-prog stylings and outlook of the latter. Labrie continues in this vein but with more of an alternative rock sense of melody, creating something that sounds like a hybrid between Queensryche, Foo Fighters, and the kind of inspirational alt-rock-folk music that makes it into Lifetime Movie Network films at the end, when the girl hooks up with the right boy and apologizes to her mother and maybe even, finds Church (or God if she's lucky). The result is probably a perfect commercial product in that it makes you feel good, with a "positive message found in the unlikeliest of places" (NPR) just like Rush, but has a basically good rhythm and is melodically compelling enough to hum along. But, like fellow Canadian artist Bryan Adams, Labrie has also indulged in a cheese fest that takes him firmly out of metal and plants him into the category of adult-oriented radio rock for people who want something a little cheerful and a little "edgy." Thus he has left the hall and entered the suburban living room, while a vacuum runs or taxes are done, and the kids are upstairs listening to Dead Infection.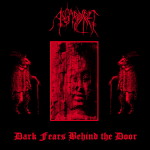 Asgardsrei – Dark Fears Behind the Door
The distinctive ambient intro that opens this album remains one of the high points. While all of the elements are correct, like many post-genre bands, this is essential a mishmash of styles put into the framework of faster abrupt death metal. Many of the tropes here are familiar from black metal and death metal of the past two decades, but are put into a uniform flow of high-speed tremolo picking. There are some bizarre riffs here, and the band specialize in horror movie-sounding lengthy power chord phrases, but these often seem to lead nowhere. There's a good aesthetic idea there, but for it to become musical, it must arise from the other riffs. Instead, it's more like a tour of compartments on a train where each one offers something different but in roughly the same style and so it seems to add up, but ultimately it's a search for the compartment with the interesting riff and that's fairly random. As far as style, these guys have a distinctive one that's all their own, despite being very retro to the point of outright allusion, but because of the way riffs are contexted as part of the overall rhythmic composition nothing stands out as out of place.
Imagine Blind Illusion, kicked forward a half-generation and thus using deathy vocals over melodic but buoyantly regular speed metal. These six songs were recorded in 1996 and finally released in 2004 but they sound like they're straight out of the days of later Kreator or any of the death-influenced speed metal of the late 1980s. If you live for 1980s speed metal and like the somewhat shaky instrumentals of the underground, as well as the hangovers from 1970s metal which infest this like a Dave Murray impersonators' conference, this divergence into metal history might appeal. Rhythmically consistent, Subreality has found a few grooves it likes and stays within them, using the mid-paced beat to hang riffs from like tentpegs holding canvas. Many of these riffs anticipate patterns that Pantera would later use to make its own music, previously a glam hair band with extensive heavy metal stylings, seem more "tough" on its way to discovering bro-core. Like most speed metal that does not take the riff salad approach, this quickly heads toward repetition as a familiar comfort and sing-song choruses outlining the rhythms of the song title. Not only that, but in the worst of the European approaches to speed metal, this is strictly verse-chorus (w/occasional riff detours) music based on the pace of the vocals, so it develops slowly if at all and features heavy repetition. Some have said this is an underground classic. "Classic of what?" I might ask.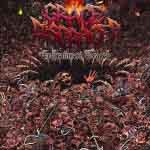 Grace Disgraced – Enthrallment Traced
If you combined later Carcass' Necroticism with later Suffocation, and decided that from modern metal you'd take the twisted riffs that converge on themselves through intricate lead rhythm patterns and discard the true randomness, you might be on a path to Grace Disgraced. Despite its fondness for internally rhyming names, this band makes a noodly type of death metal hybrid that emphasizes a contrast between spidery lead riffs and djent style percussive single-string riff texture. These songs do well once they get started and maintain a solid internal correspondence and tension; the real challenge this band is going to face in the future is figuring out how to make these songs distinctive. Much gets lost in the wash of riffs, blast beats and interludes; without shaping these songs around some distinctive trope, as Suffocation did (but Carcass ultimately did not) they're going to find themselves getting lost in the background noise. In addition, many of the riff types are highly similar between songs which leads to a further loss of distinctiveness. All instruments are well-played and songs hold together without becoming random although often it's difficult to discern what they're trying to say.
The black metal that doesn't sound like "post-metal" (emo, indie, shoegaze, metalcore) fully is generally built on the same model that later Gehenna and Gorgoroth built on, which is the churning sweep riff followed by a fast metal tremolo riff and over the top vocals. Adamus Exul makes a competent bid for this style and generally does it well but adorn it in so many other decorations that it becomes hard to tell where each song is going. In that there's a revelation; these songs introduce themselves well, and deepen the experience with internal richness, but never manage to pick a place to go. Thus the band uses a lot of radical percussion and decoration to transition out of each song. By the last two tracks on the album, Adamus Exul have almost totally lost concentration and/or their hoard of ideas, and the release trails off into gibberish and leftover speed metal tropes. The first four tracks however show some potential as a musical experience but fall short of exposing themselves to the raw nihilism of black metal, in which they can no longer hide in the world of what is socially valued, but most confront the emptiness of life itself and the need to give it meaning through finding purpose which is not necessarily inherent. That is lost here and so what has promise ends up being an entertaining and aesthetically distracting experience but never leads to any profundity which might give this album staying power, even if it is better in technique and composition than most of what crosses my desk.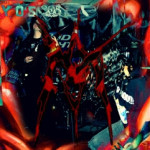 Malevolent Supremacy – Malevolent Supremacy
Looking at this title, you might think: middle of the road death metal with deathgrind influences. That indeed describes Malevolent Supremacy, who write songs around the blast-beat buildup and breakaway much as the Skinless-style bands did, but instead of aiming for slouchy brocore grooves, Malevolent Supremacy like high-speed riffs and clattering drums racing to a conclusion. These riffs rip along at the high speeds you might expect from the second Vader album and do fall into grooves, just not the simplistic bouncecore ones favored in fraternity houses and meth dens worldwide. Songs are well staged and unravel with some subtlety. However, this band relies too much on vocals to lead the guitars, which is backwards, and have a tendency to build up perfectly good songs only to extrude them into repetition as a way of preserving whatever mood was created. Too many flourishes on guitar also interrupt what would be, if stripped down and allowed to breathe as themselves, some powerful death metal songs. The frenetic approach rarely works because it smooshes all of that nice death metal textural complexity into a single background drone, which then requires the vocals get dramatic to compensate, but that doesn't work so perfectly workable song structures get interrupted with "contrast" that amounts to fast breaks and quick turns to evade the attention of the listener. This band has potential but should probably try another tack.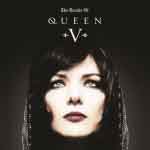 Queen V – The Decade of Queen V
Flopping into the metal pile because guitars are used, Queen V should be filed instead under 1968 style music: brassy female vocalist, ironic songs, lots of hook and some boom. This is music designed for movies in that I can't imagine anyone sitting down to something this unsubtle and finding meaning in it, but it would be something that a brain-dead leech like a movie producer might use to symbolize a character having a rebellious moment in between blowing her boss and getting mugged by hipsters. The music itself is crass and obvious. It whallops you over the head and howls at you. Nothing in it is poorly-executed, but as a judgment call, it seems to be designed for either people who have trouble digesting five-note runs or who like to play loud music to assert their personalities while they shower, mow lawns, mope over breakups or other drama. That erects a barrier for metal fans who would probably find it unsubtle and repetitive, but this might appeal to people who like Tracy Chapman and Liz Phair and other strong female vocalists with very simplified points to make.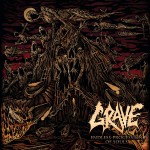 Grave – Endless Procession of Souls
On the surface, this album is like later Fleshcrawl or Dismember works, a big warm hug of fuzzy Swedish distortion and adorably principled misanthropy. It stays within the traditional death metal style, but imports a lot of its song structure and riff from speed metal, which means there's more chugging and bounce on this one. There's also too much reliance on vocals leading the rhythm guitar and, while contrast is generally a good thing, too much contrast that is wholly unrelated to what went before and therefore seems more like an unmarked subway stop than a discovery of something sublime and previously obscure. For many who remember the speed metal of the late 1980s, a lot of this will seem paint by number: riff etches out a chord progression, counter-balances it with some unique feature like a melodic hook, and chorus re-hashes what is implied by the riff. Songs rip along and might warm you up on a chilly day for their uptempo but not pointless faster consistency. Like At the Gates Slaughter of the Soul, most songs focus around a family of similar rhythms which gives this album a very consistent feel. Many of the patterns on here show a strong Celtic Frost influence, and there's nothing wrong with that. As an album, it is not detestable and definitely is better than the majority of stuff out there, but it may lack the clarity and unique articulation that makes people want to throw it on the player in the first place, which is much how I feel toward later Fleshcrawl and Dismember.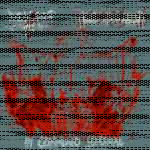 Nebiros / Nekromanteion – In Command Tenebrae split 7″
The new black metal underground has mixed the 1980s style of black metal with some of the more punk-influenced elements of death metal, creating a new style that is equal parts Angelcorpse and Venom, Bathory and GBH. Nebiros leads in with a track of fast storming proto-black metal in the Sarcofago style, complete with emulation of the "catch-up" drum fills which filled in the space between uneven length guitar tracks and the drums which were recorded later. This song rips through several quick riffs, then slides into a groove like one that early Samael might have used, before trailing out in a blaze of reprise of earlier riffs. Nekromanteion begins with a more melodic ripping death metal approach, using a grand riff to instill a sense of rhythm that explodes outward in a combination of two riffs, an open percussive riff more like something on a hardcore album, and a Norwegian-style minor key melodic riff. The result cycles after this point before ending in a processional riff that contrasts its initial theme. This goes for a softer approach with more atmosphere than the Nebiros track, which is why the two complement each other well. It's hard to tell from this limited sample whether these bands are able to develop more material that maintains this level of interest, but for a starting gambit this 7″ shows a lot of what is missing in contemporary metal and two styles that can render it.
http://www.youtube.com/watch?v=TCH1RKRfp38
Tags: Black Metal, death metal, oration of disorder, Speed Metal