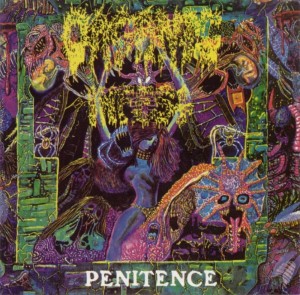 On the anniversary of the release of its first recording, Puerto Rican death metal band Organic (formerly Organic Infest) is releasing its four recordings — two albums, an EP and a single — for free download on its ReverbNation page.
These songs are available for free listening. If you like them, you can purchase them in digital form, with 50% of the proceeds going to Fender Music Foundation, which provides musical instruments to students who cannot otherwise afford them.
Organic got its start with 1993's Penitence which despite abysmal production showcased a new take on the guttural blasting style of percussive death metal favored by bands like Malevolent Creation and Cannibal Corpse. From there, the band explored a melodic avenue with its more recent works.
Tags: death metal, organic, organic infest