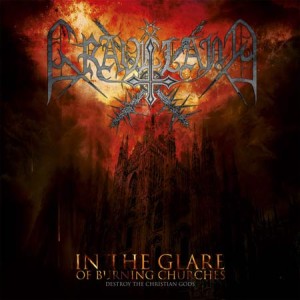 As part of the continuing acceptance of the radicalism of black metal, Osmose Productions will re-issue Graveland's first two works on LP. The releases feature new artwork, remastering and bonus tracks plus extended booklets.
In the Glare of Burning Churches will have four bonus tracks and remastering, in addition to new graphic design and a 20-page booklet featuring tributes from Nergal (Behemoth) and other black metal musicians. Also included will be previously unreleased photos.
The Celtic Winter (now titled Celtic Winter) will use a different mix that has not previously seen the light of day, including alternative bonus tracks. The booklet gets the same makeover, with tributes by black metal musicians, unreleased photos and new graphic design.
While in the 1990s it would have been inconceivable for such public leaders of the scene to reach into the radical underbelly of black metal, over the past twenty years black metal has acknowledged its radical origins — war against modern civilization and the morality of equality — and thus radicalization has been more accepted.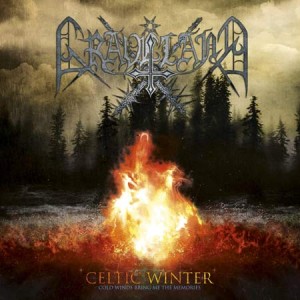 For black metal fans, the re-release of In the Glare of Burning Churches and Celtic Winter is a victory, since these essential works of third-wave black metal remain unknown to many new fans who instead must content themselves with third-wave imitations of these seminal works.
For more information, look to the Osmose page announcing the releases.
Tags: behemoth, Black Metal, graveland, osmose productions