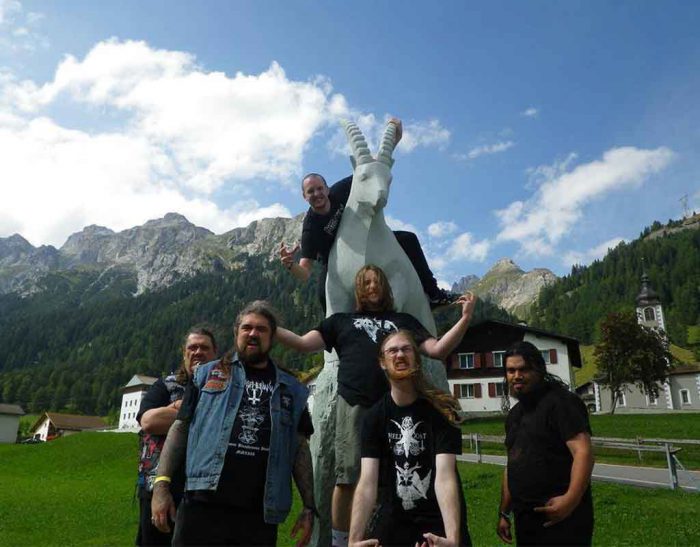 According to numerous sources, Wes Weaver, composer and guitarist for Imprecation, Blaspherian, and Infernal Dominion, has passed away from multiple heart attacks earlier today. The band Imprecation issued a statement on his death:
Our brother Wes Weaver has crossed the fiery path. He solidified the sound of Imprecation when he joined us in mid 1992. Though he never wrote anything for the band, his distinct style and presence helped to shape us into our true form. His influence was mighty, and he always stuck to his guns. He changed our lives within, as well as the underground metal scene of Texas. He entered the homes of hundreds during his time with Sweet Nightmares on 90.1 FM and later with his radio show From the Depths. Words cannot describe our sorrow within Imprecation right now. Not only was he a great bandmate, but he was our brother. Rest in Power, Wes. We shall meet again one day.
We join them in mourning.
Tags: blaspherian, death metal, imprecation, infernal dominion, wes weaver