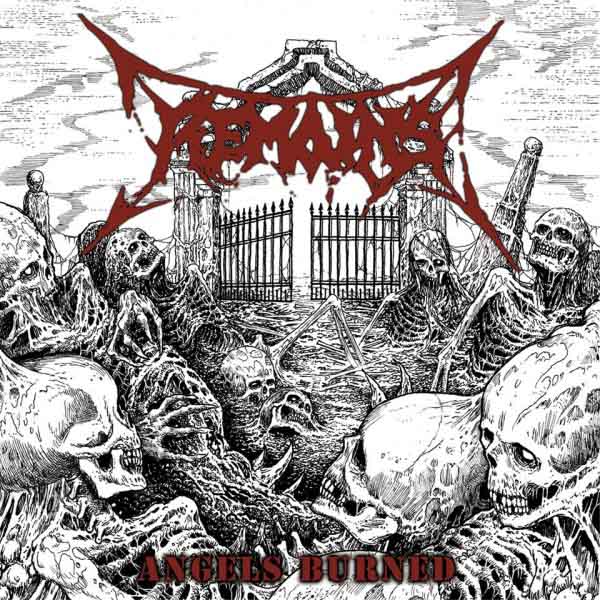 If there is ever a death metal album to break your heart, it is Remains Angels Burned: a collection of excellent riffs and ideas which never fully make it to realization, resulting in an album with filler and disorganization predominating over concepts that should stand on their own.
Many of these riffs show a detailed study of the past three decades of death metal and picking up on patterns which had potential to be developed in other ways, and doing so, but the songs feel like sketches where great riffs form the center but much of the rest is filled-in with junker riffs, e.g. bounce on the same chord a few times or a chromatic fill with no shape. Inevitably it will be compared to Suffocation Breeding the Spawn, which similarly created a "hasty" feel with many good ideas suspended in technique alone. With more time to think through these songs, Remains could have isolated the point they wanted listeners to get to as a culmination, instead of repeating it and then patching together a song.
Two basic conditions destroy death metal albums: being predictable and being disorganized. This falls under the latter, with as a consequence of its disorganization, a tendency to fill in song form without content. This is a crushing shame since there are so many amazing riffs and fertile ideas which get lost in the flood. If I had a wish for the new year, it would be that Remains get back in the practice room — not the studio — and rework this album until its brilliance outshines its disadvantages.
Tags: death metal, i hated writing this tragic review, remains